At MVRDV, we want to challenge people to choose for a more sustainable, more social and more liveable future. Would you like to know more on our ideas? Then join partner Stefan de Koning who will discuss deconstructing architecture and the future of design together with David Adjaye from Adjaye Associates, Marco Abdallah from Drees & Sommer, Dicky Lewis from White Red Architects and Kourosh Salehi from LWK+PARTNERS at the Cityscape Global Summit in Dubai on November 8.
Having begun his career working for several artists, and Dutch Opera Interior Designers, Stefan de Koning joined MVRDV in 2001. Leveraging the conceptual competencies of his scenography and exhibition design experience, de Koning has been integral to the success of numerous MVRDV international competition submissions and projects, including Gyre in Tokyo (2007), Future Towers (Pune, 2018), Pixel (currently under construction in Abu Dhabi), and De Oosterlingen (recently won competition in Amsterdam).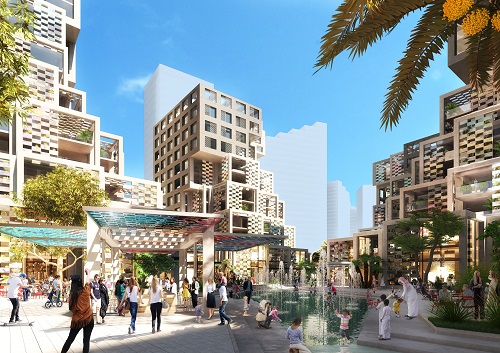 During the panel discussion, Stefan de Koning and the others will rethink the spaces where our lives take place. This is a key feature of much architectural thinking post-pandemic, including how architecture and urban design can act to build resilience, the role of urban design, adaptive use and how the built environment can be reimagined. The Cityscape Global Summit stands in for opportunity, sustainability and mobility this year.
Date and time: November 8, 2021. 11:00 (CET).
Location: The Dubai Exhibition Centre (Expo 2020).
More information about the event and how to register here.