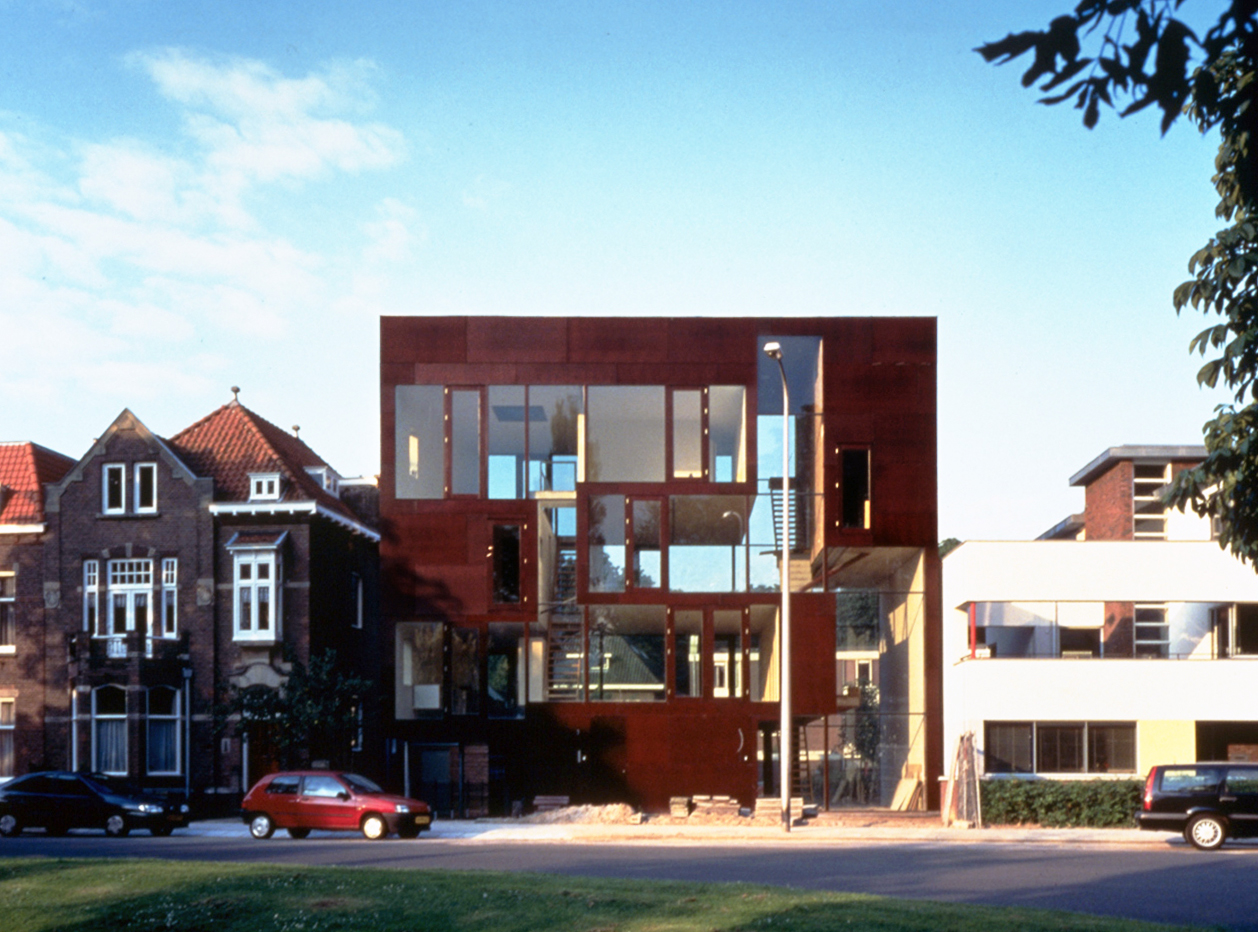 Double House Utrecht
In a suburban street by a splendid nineteenth century park in Utrecht, two separate families share one single site. Both wish to combine the finest views of the park with easy access to the street, the garden and the roof. By proposing the house with the least imaginable depth, the program can be 'stretched' up to four or five stories while keeping the garden as big as possible.
Location

City

Utrecht

Year

1997

Budget

650,000 NLG

Surface

300 m²

Status

Realised

Programmes

Themes

Interpreting the dividing wall as a 'therapeutic first move' towards negotiations between the neighbours and their sometimes conflicting wishes, has given birth to two interlocking dwelling volumes, each richer than the premise underlying them both.
The bedrooms are incorporated in the meandering tops as houses-in-a-house. Both living spaces extend along the façade and provide views of the park. Here extreme differences can coexist: where one occupant wants to be surrounded by the garden, the other can withdraw to the piano nobile. Where the one chooses a salon just past the childrens' playrooms, the other opts for a work-cum-bedroom upstairs, and so on.
Their mutual dependence at first threatened to paralyze them. But as in the parable of the lame and the blind, together they proved to be more than they could have possibly imagined themselves to be as individuals.
© all rights reserved