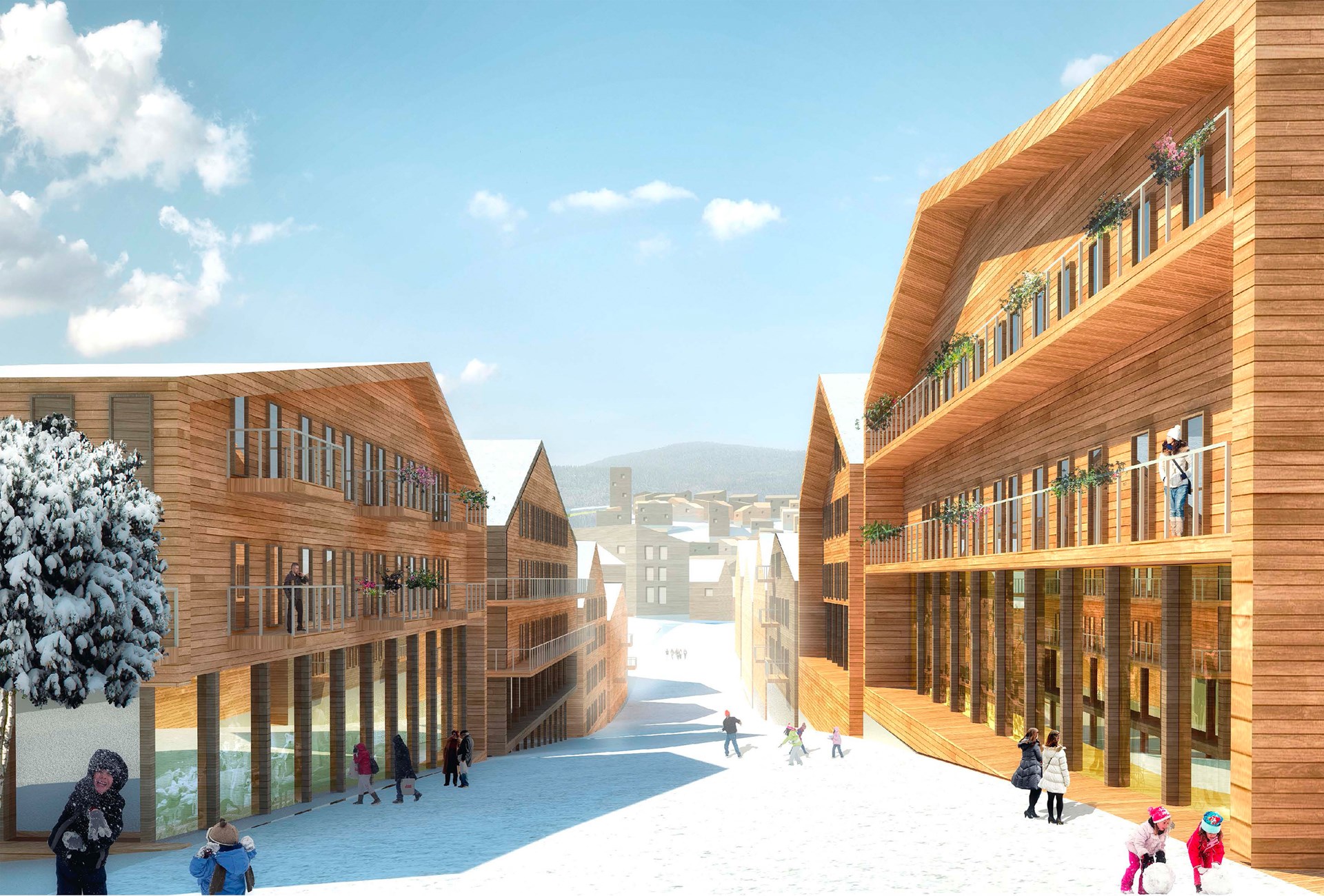 Klekovaca Tourist Centre
Tourism is one of the greatest ways to develop Bosnia-Herzegovina. The wonderfully wild landscapes are a great contrast from the Alpine countries and offer a good opportunity to design new mountainous tourist resorts that fit the needs of leisure in the 21st Century, combining adventure and comfort for visitors with a sustainable and contextually sensitive design. MVRDV's design attempts to bring the human scale to a large tourist resort, while preserving natural beauty and creating the feeling of organic growth over time.
Country

City

Klecovaka

Year

2014

Surface

383 m²

Client

GB IMMO, Banja Luka, Bosnia and Herzegovina

Status

Design

Programs

Themes
All the key facilities and ski-slopes can be accessed from this main street. It winds from one plaza to the other through the village of hotels, apartments and other facilities. Each plaza varies in its character. Some are lined with important buildings whilst others open up to the side, offering beautiful views to the surroundings. Smaller, winding streets can be found off the main axis containing individual houses, sports facilities and more naturally embedded facilities like a spa and golf hotels.

The open structure of the central village allows for gradual growth, offering individual entrepreneurs and companies an opportunity to create their buildings over a longer period of time. We can imagine the main street and plazas to be the catalysts of further development. Buildings can be positioned in such a way that everybody can experience the natural beauty of the area. In the central area of the plateau is the golf course and an artificial lake, forming a green heart, Klecovaca's central park.



© all rights reserved
Architect
Principal in charge
Partner
Design team
Copyright: MVRDV