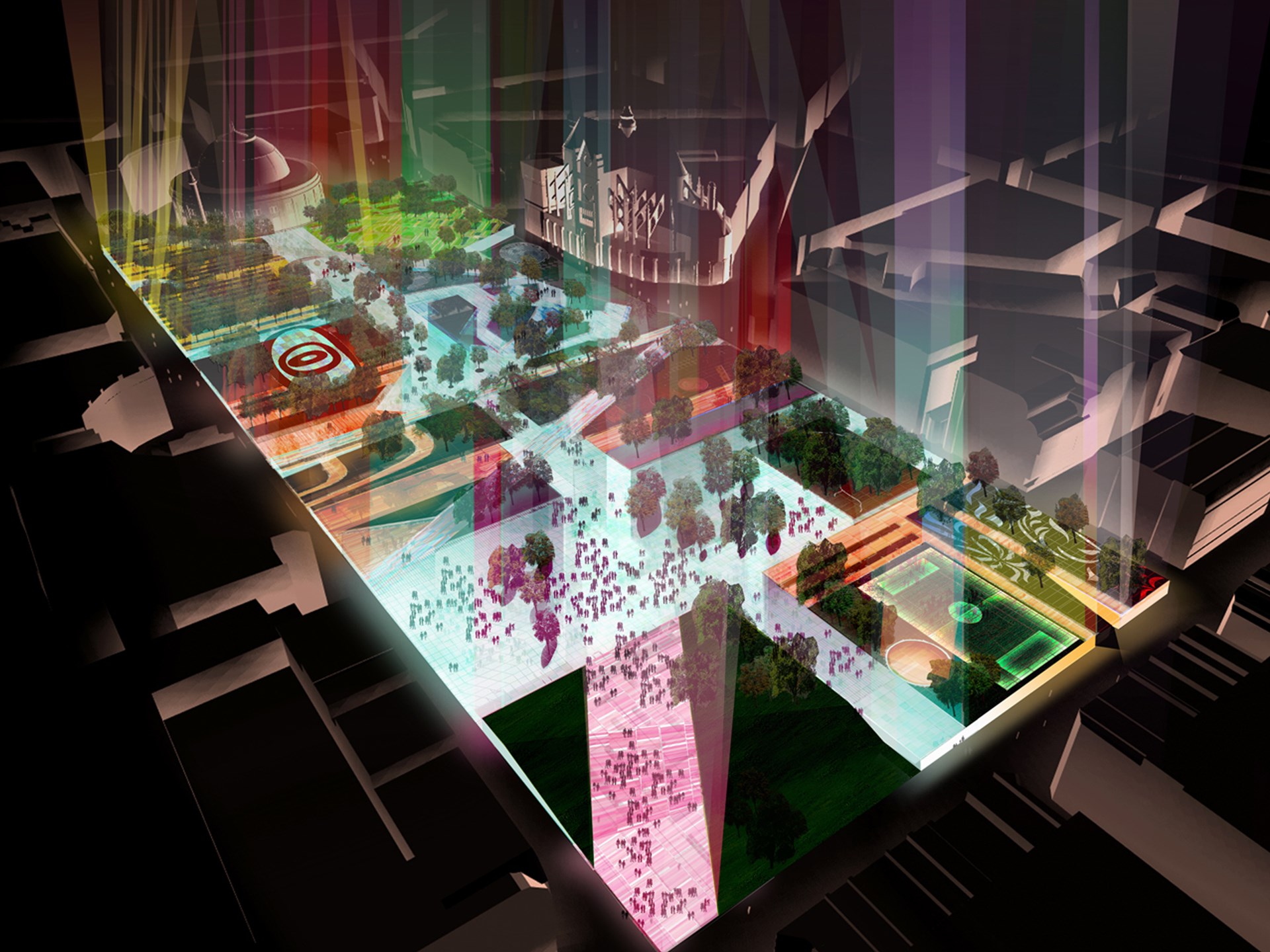 The Rose Window
Through a series of precise interventions, the refurbishment and re-engagement of Forum Les Halles lead to a new Grand Project in the centre of Paris. The Forum plan includes opening up the main metro station in Paris to daylight, as well as radically improving the surrounding facilities. Cultural amenities at the Forum such as a pool, shopping streets, metro stops, underground roads and parking lots are centred around an underground valley which is covered by a gigantic rose window.
Country

City

Paris

Year

2004

Surface

560000 m²

Client

SEM (Sociétés d'économie mixte) Paris Centre, Paris, France

Status

Competition

Programs

Themes
Current disorientation inside the Forum is solved by creating a new axis for the main circulation. Cascading access to all levels are placed at the ends of this axis. At the same time, this axis is opened to the sky, improving lighting to the underground world. Other carefully studied openings "bomb" the interior space with direct sunlight.



© all rights reserved