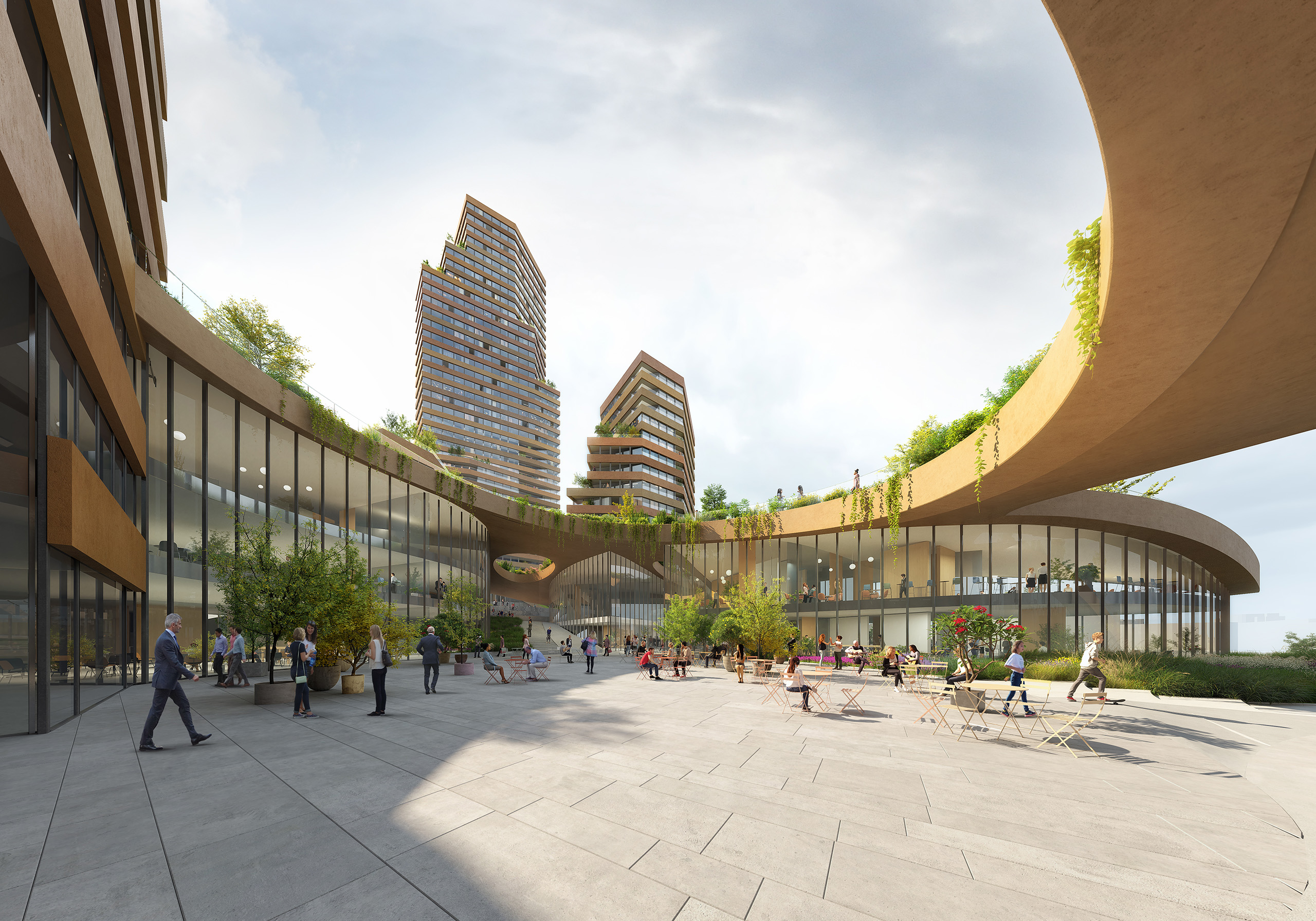 Gdynia Park Towers
Located on the western edge of the Polish seaside city Gdynia, MVRDV's proposal for Gdynia Park Towers combines offices and apartments. The design blends the city with the landscape, thanks to residential towers inspired by Gdynia's coastal features and an accessible green roof that covers the plinth of offices.
Location

City

Gdynia

Year

2020

Surface

99500 m²

Client

Allcon Osiedla

Status

Competition

Programmes

Themes
The site is positioned on the edge of the Tricity Landscape Park, and is nearby to Gdynia's Central Park, which is currently undergoing a major renovation. As such, the development has the potential to become a connecting element creating a green corridor connecting the national park and the sea.
Gdynia Park Towers achieves this connection by splitting the project's programme into offices on one side, and on the other, a plinth hosting commercial functions with residential towers above. At ground level, the project is punctuated by through-routes and open spaces to invite pedestrian use – however, this plinth layer is united by a single roof. At two strategic locations, the roof of the plinth dips down to ground level, allowing access to a rooftop park that is densely covered with greenery; even the routes across the roof are finished in grass, rather than hard landscaping. Within this space, a number of open 'meadows' provide spaces for relaxation and leisure activities such as yoga.
Above the office plinth, four volumes of different heights are designed to evoke Gdynia's seafront cliffs, with angled 'cuts' creating setbacks with green terraces. The smaller two host more offices, designed with open, flexible structures so that they can easily be converted into other functions as the city's needs change. The taller towers host residential apartments, with each tower afforded direct access to the green roof.
The 'cuts' in the towers give the project a rugged appearance that calls to mind the cliffs of Gdynia's coastline. Yet they are also carefully calibrated to provide the maximum possible daylight to the apartments, to prevent each tower from blocking views from the three other towers, and to create spectacular views of the Tricity Landscape Park, towards the sea, and along the coast in both directions. As one of the tallest buildings in Gdynia, the uppermost levels even provide views towards the city's harbour and the nearby city of Gdansk.
The key design elements of Gdynia Towers make it an exemplary sustainable project. The expansive green roof that provides biodiversity, local cooling, and improved air quality. The towers containing offices have the flexibility to be adapted to future needs, extending the project's lifespan. Thanks to these features, as well as other sustainable features such as photovoltaic panels and rainwater collection, the design targeted a range of sustainability certificates: BREEAM Excellent for the offices, BREEAM Very Good for the housing, and WELL Core & Shell certification.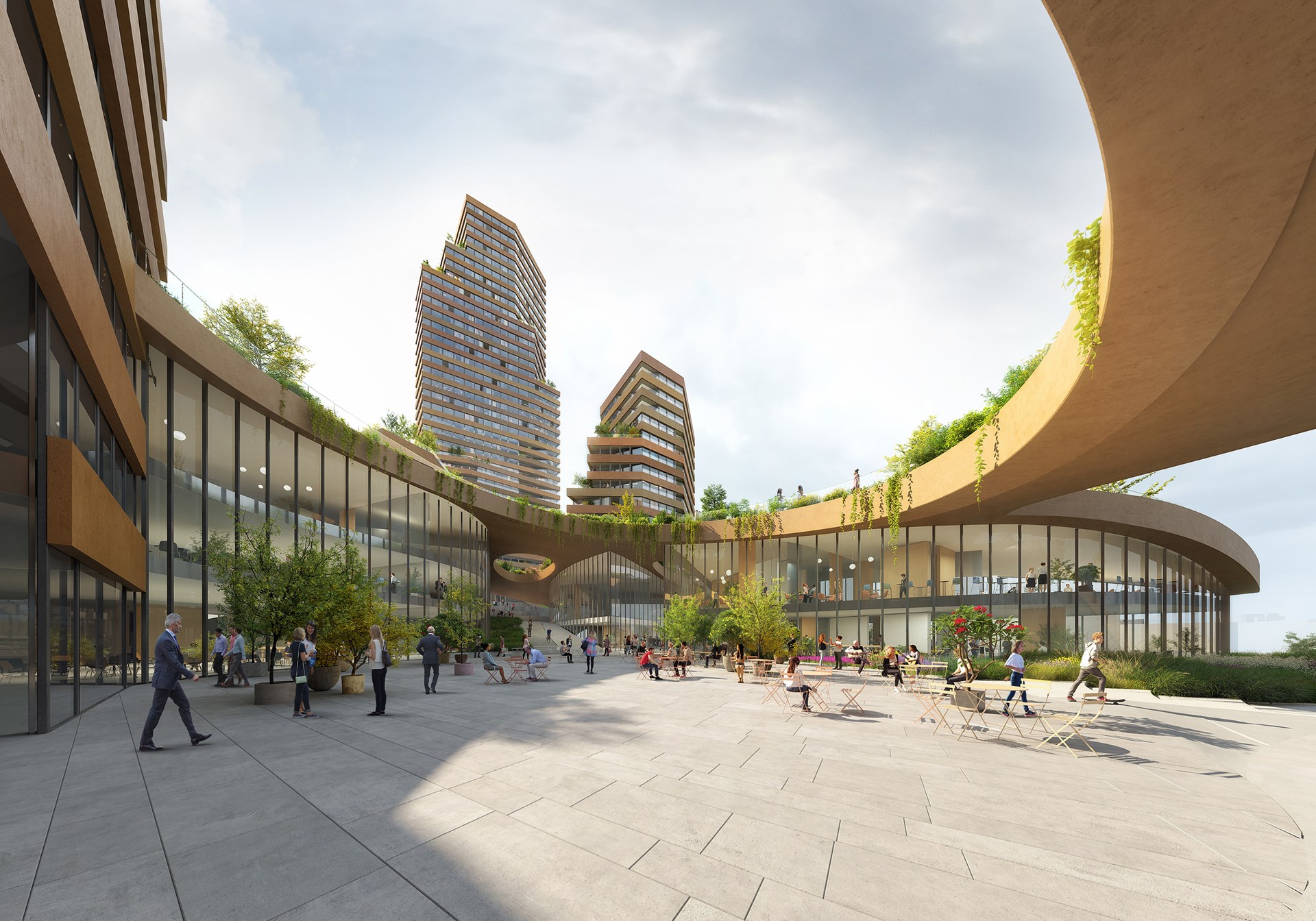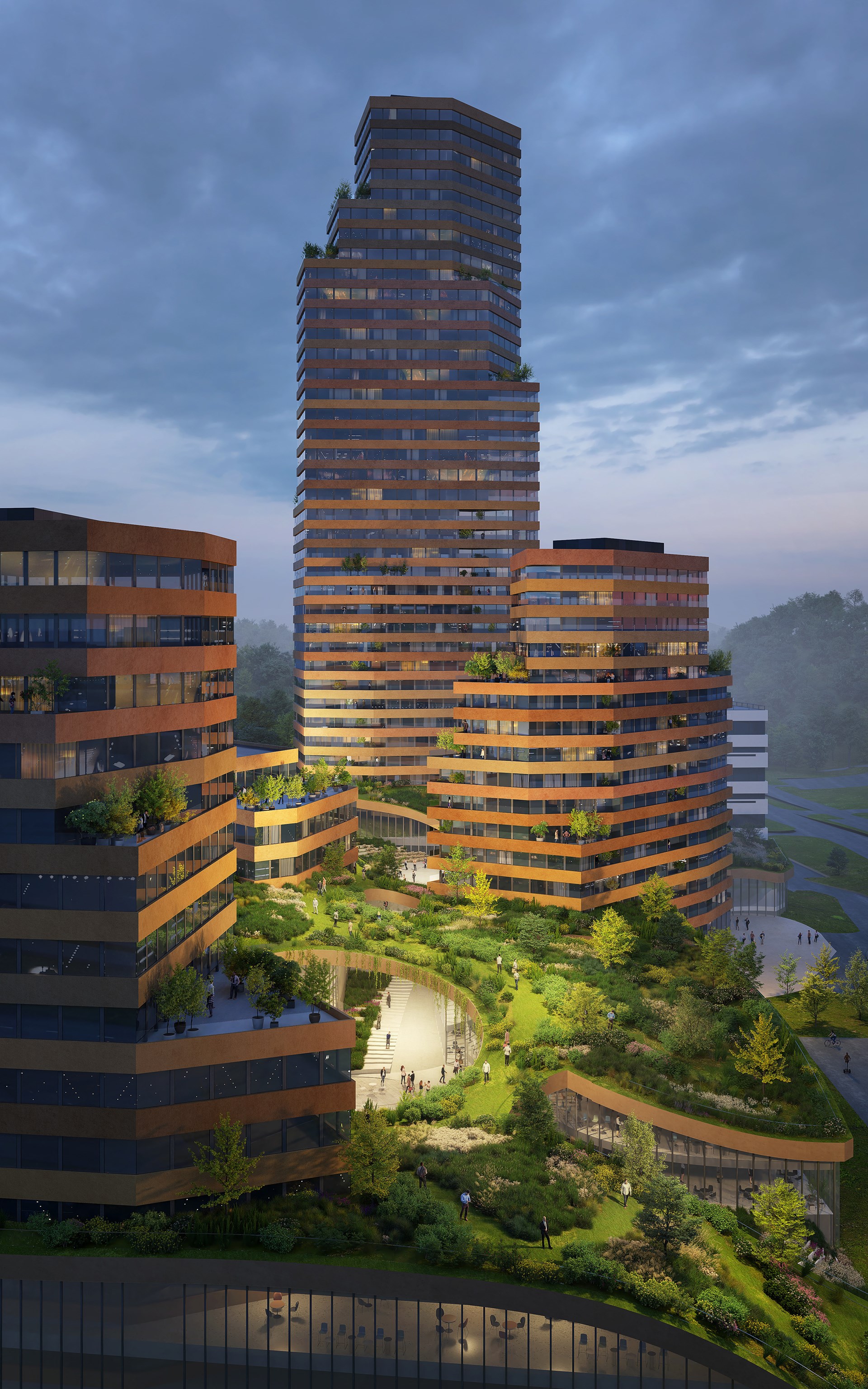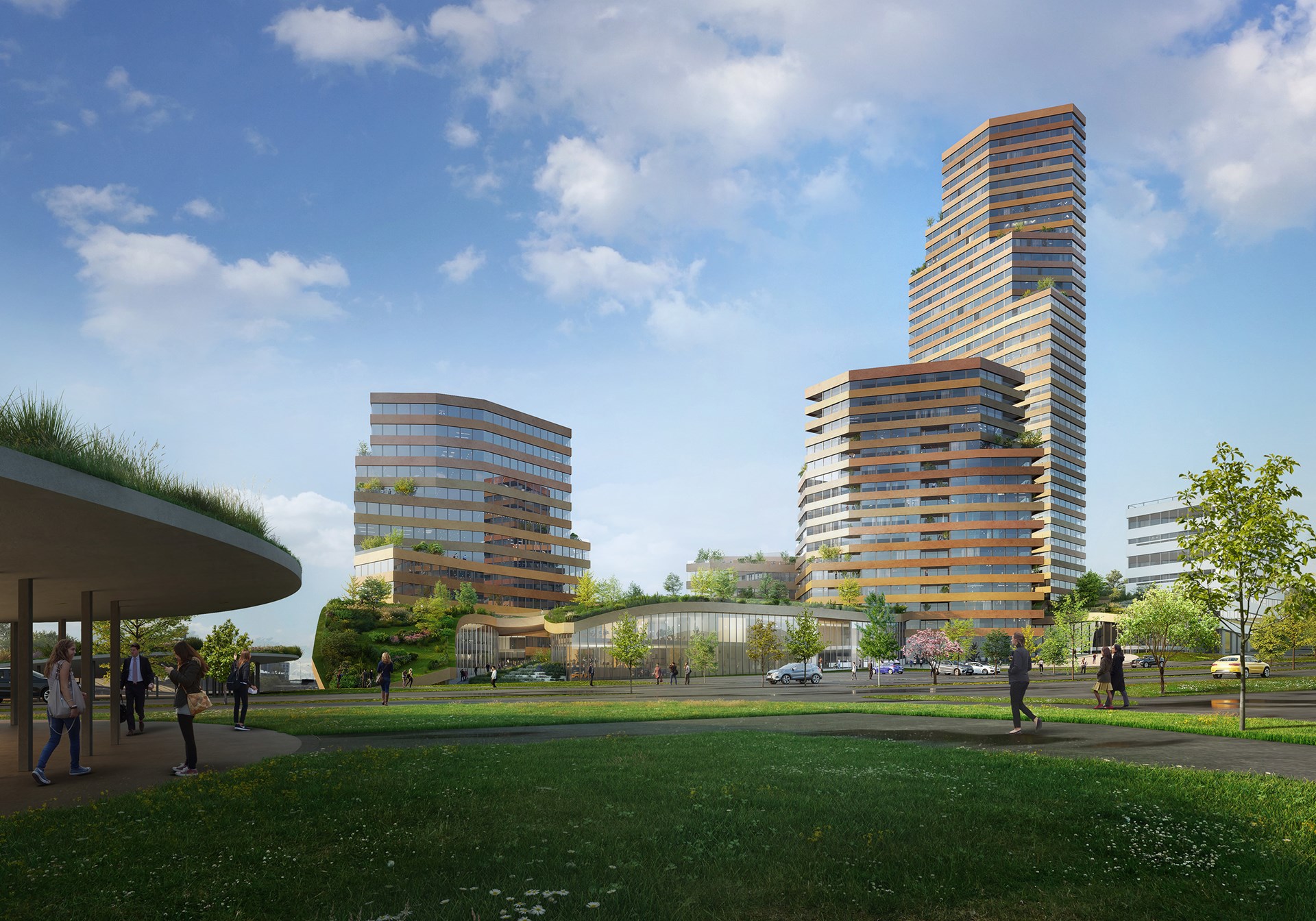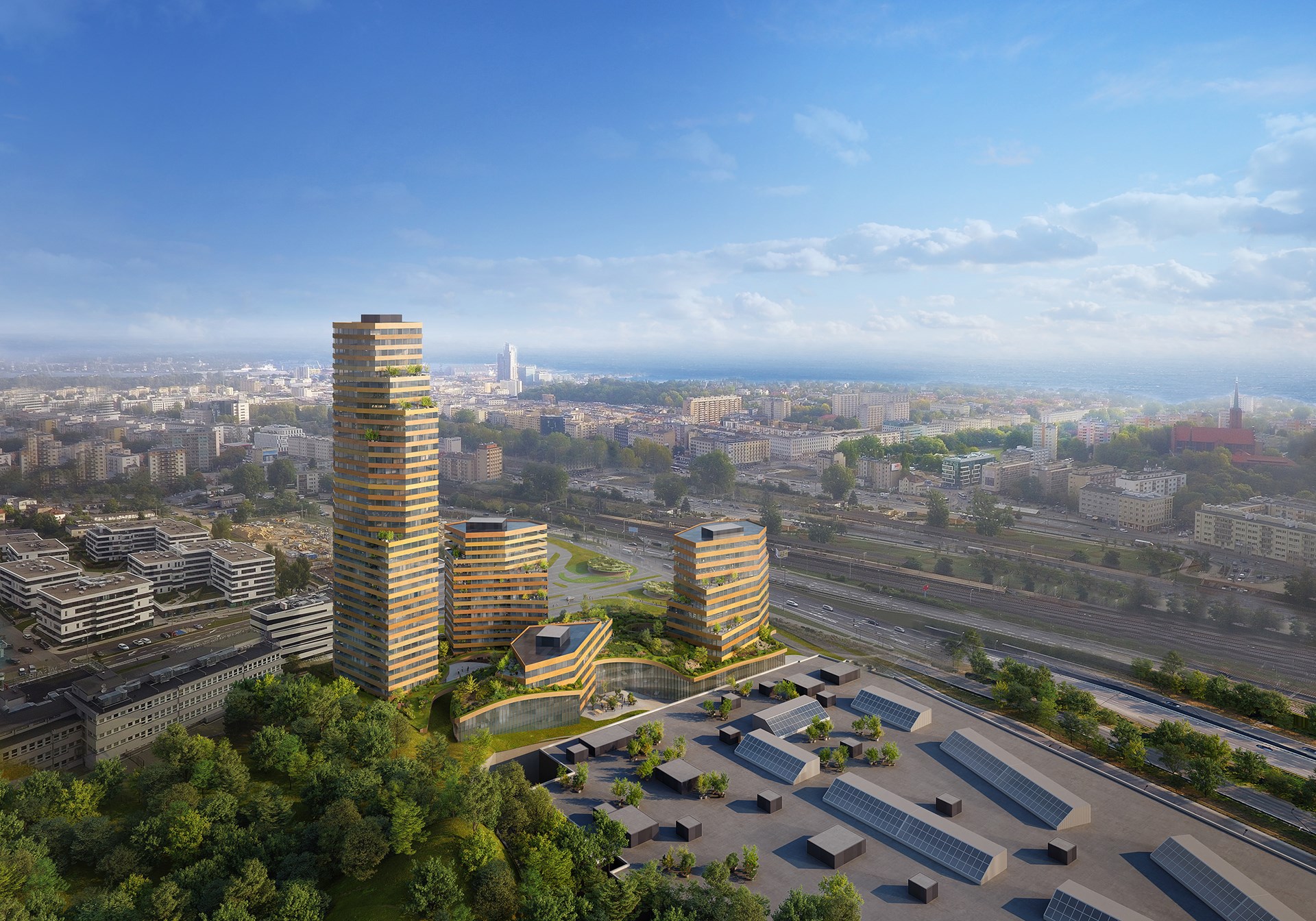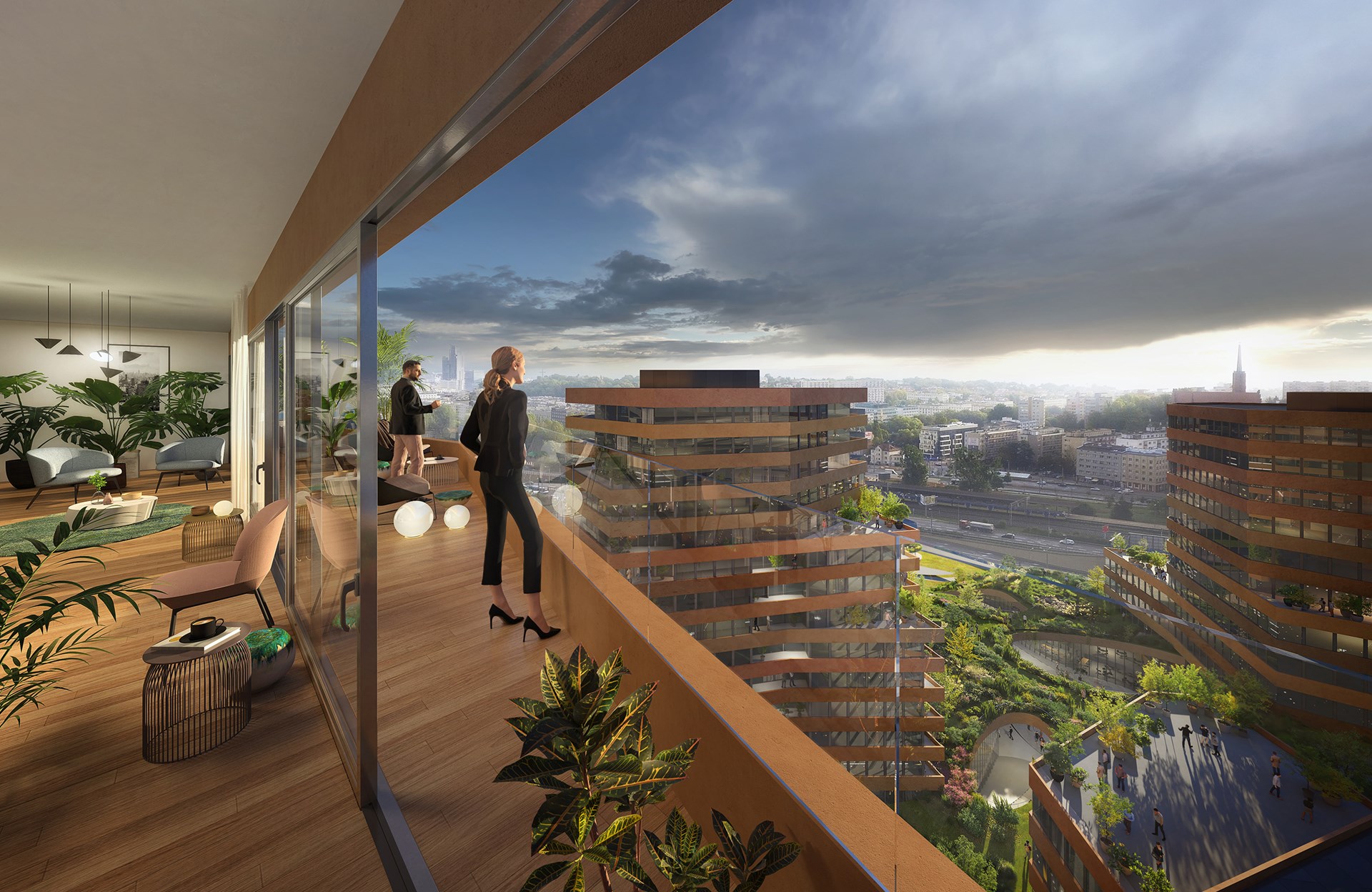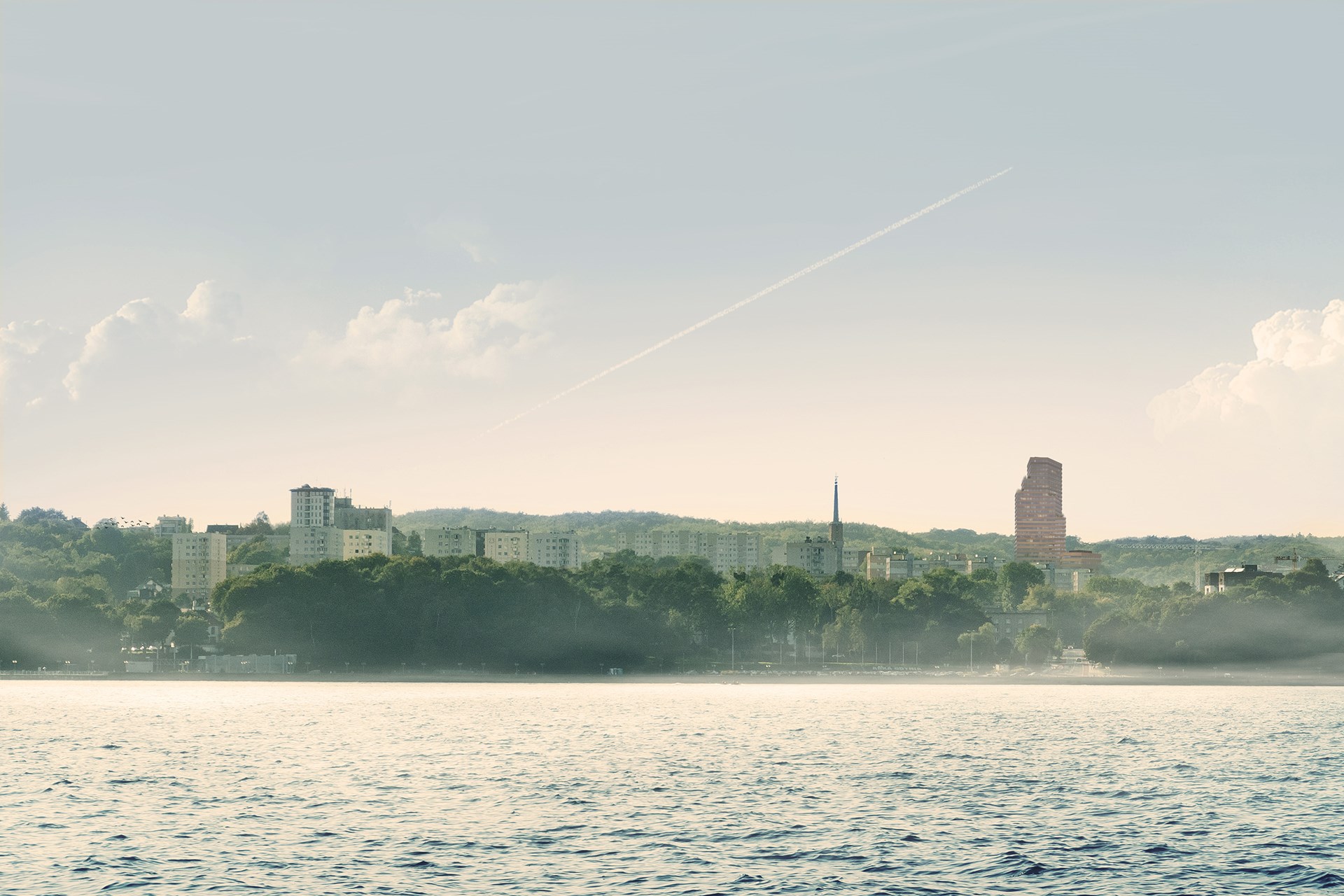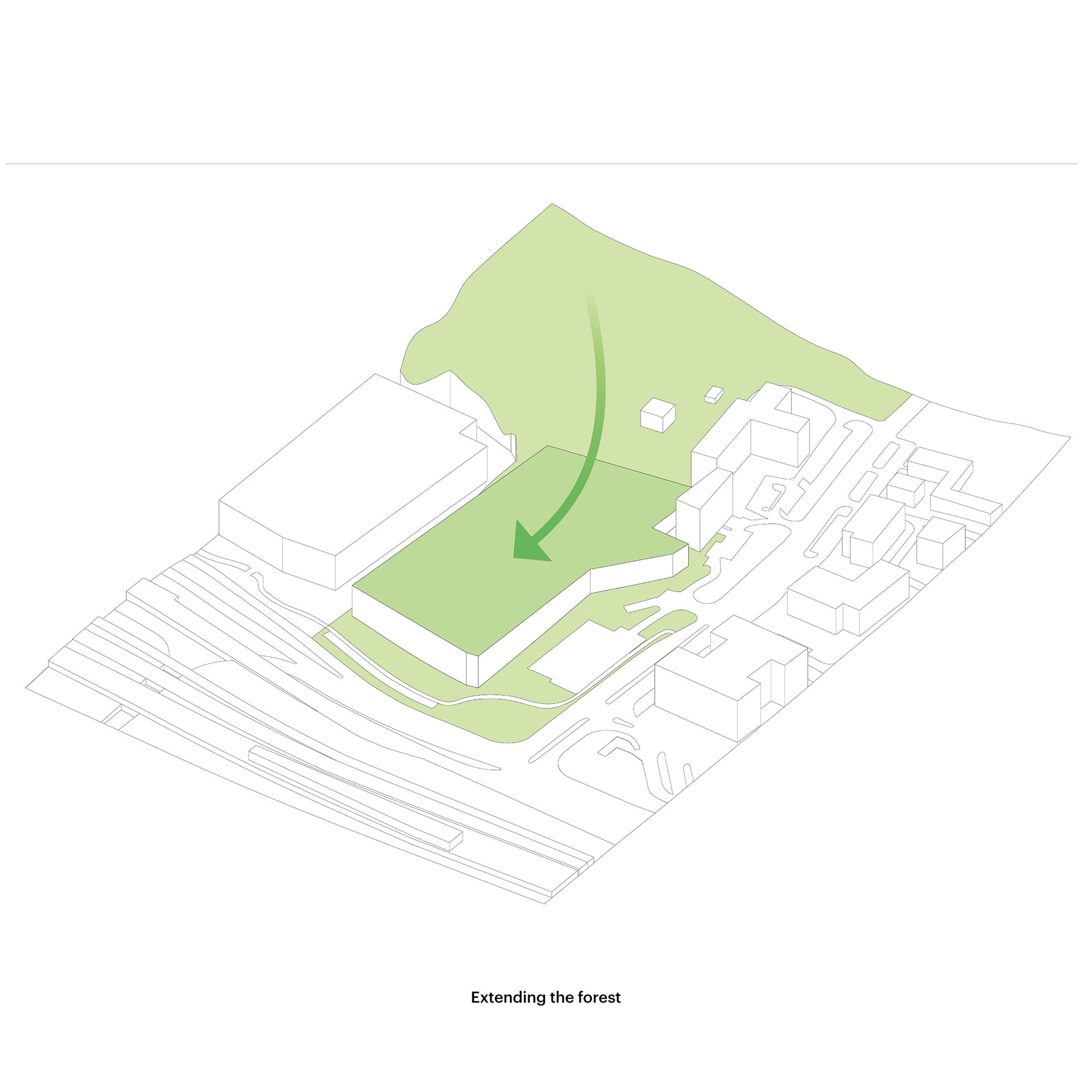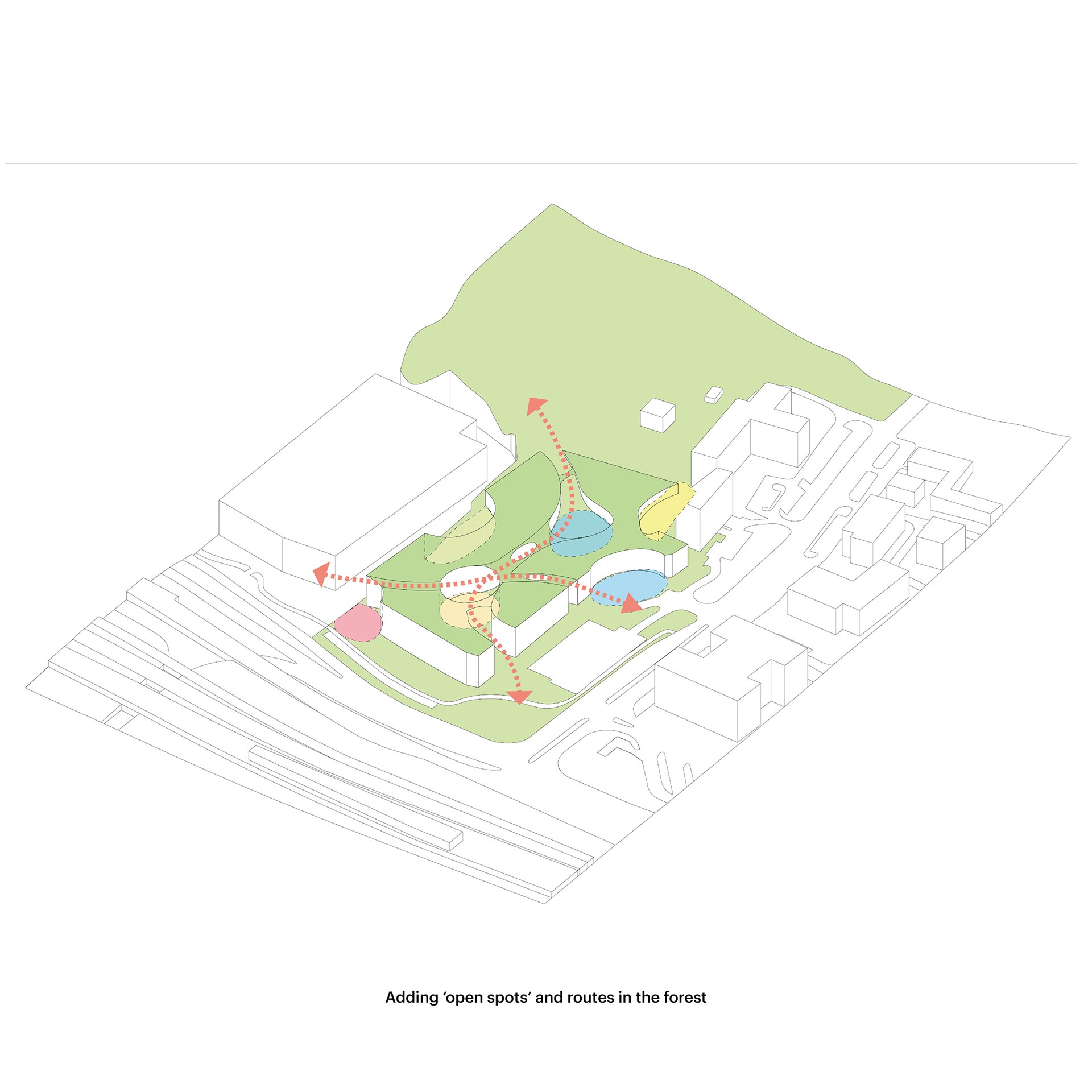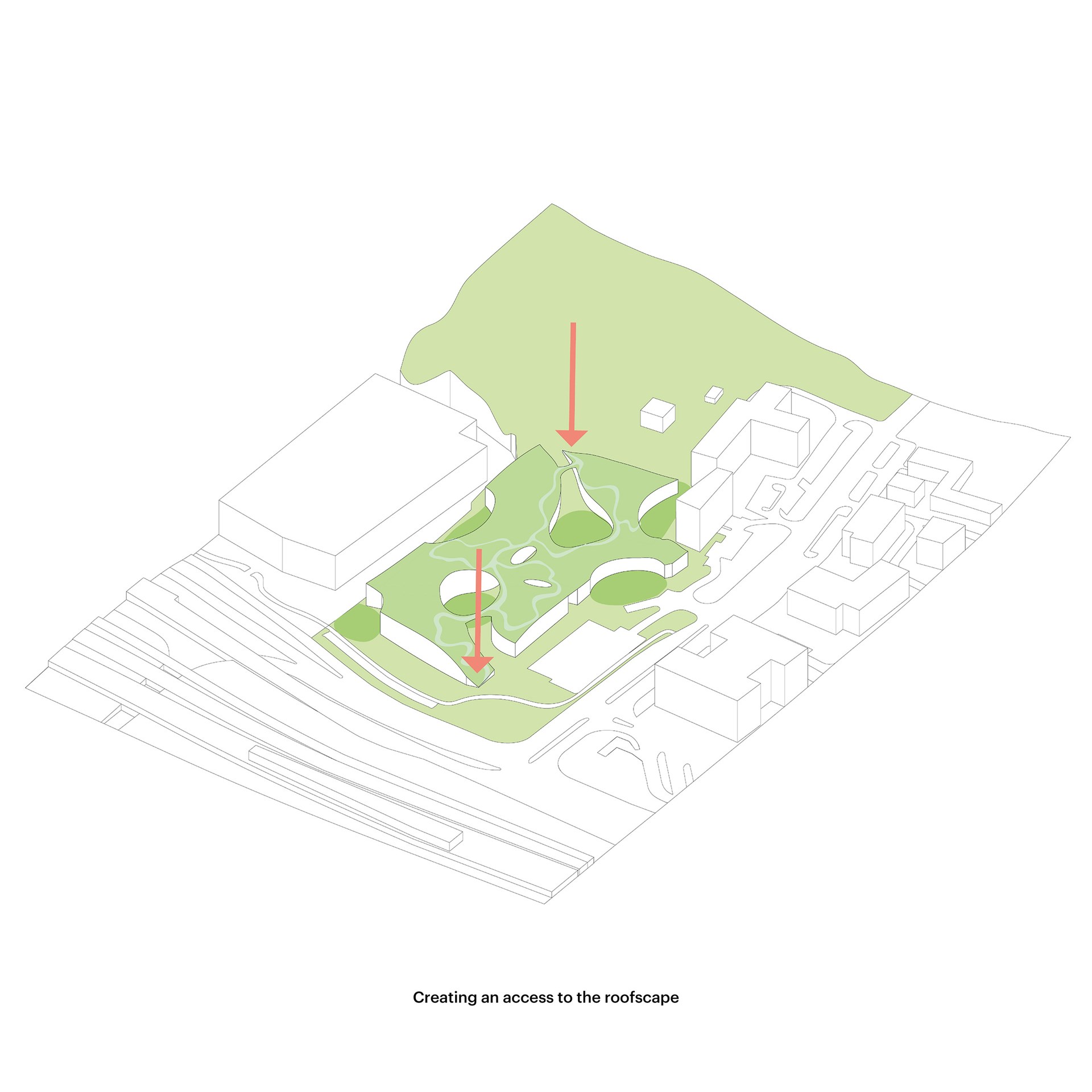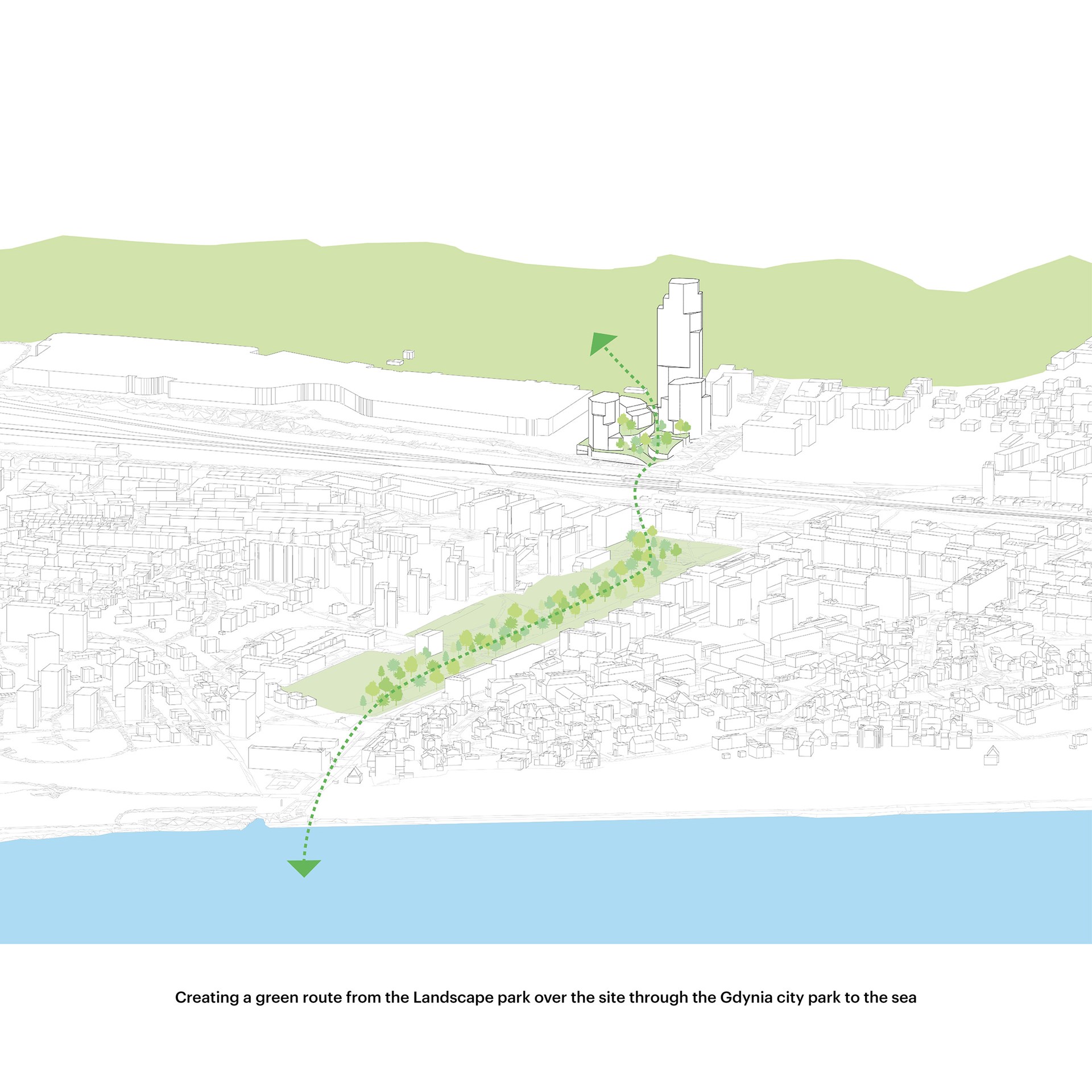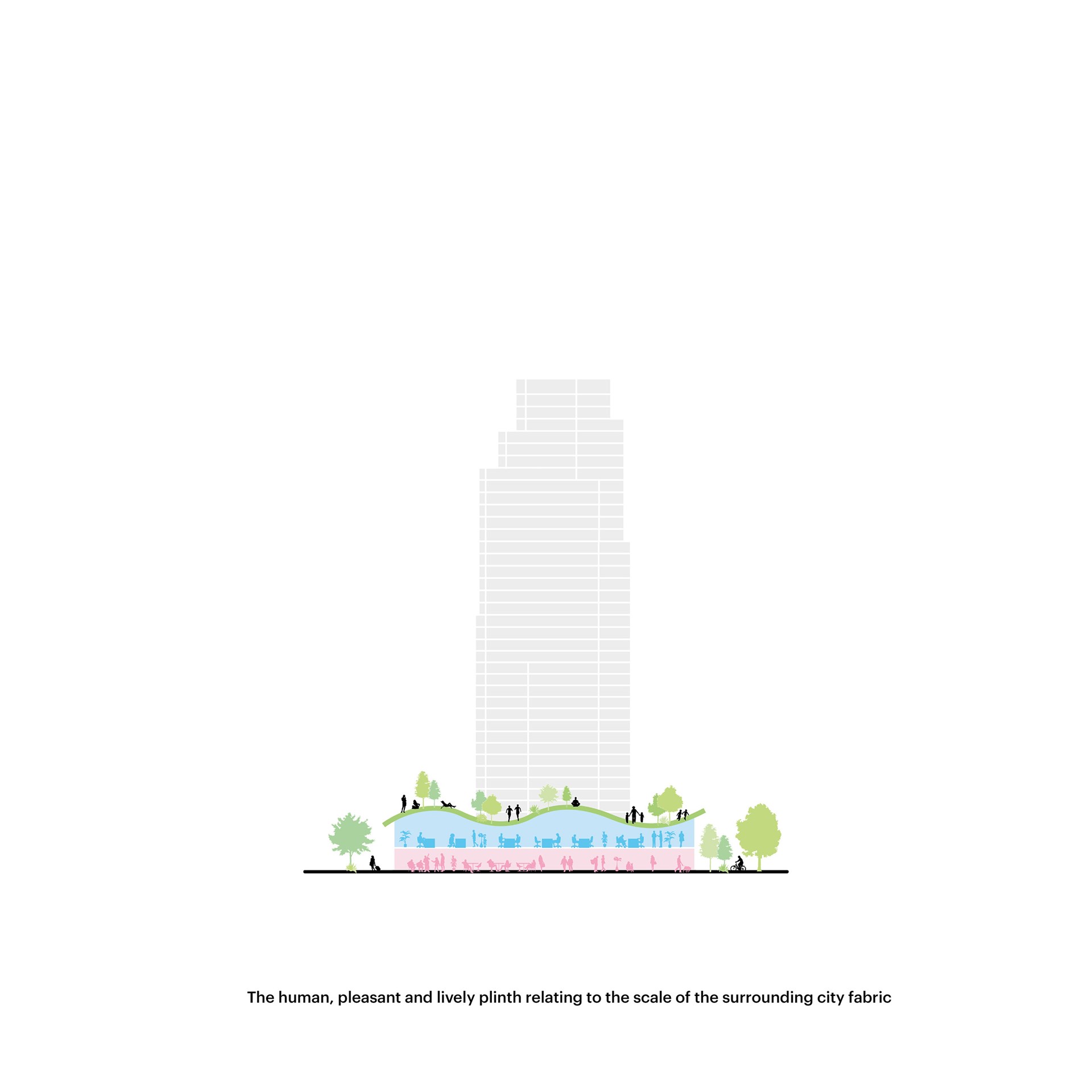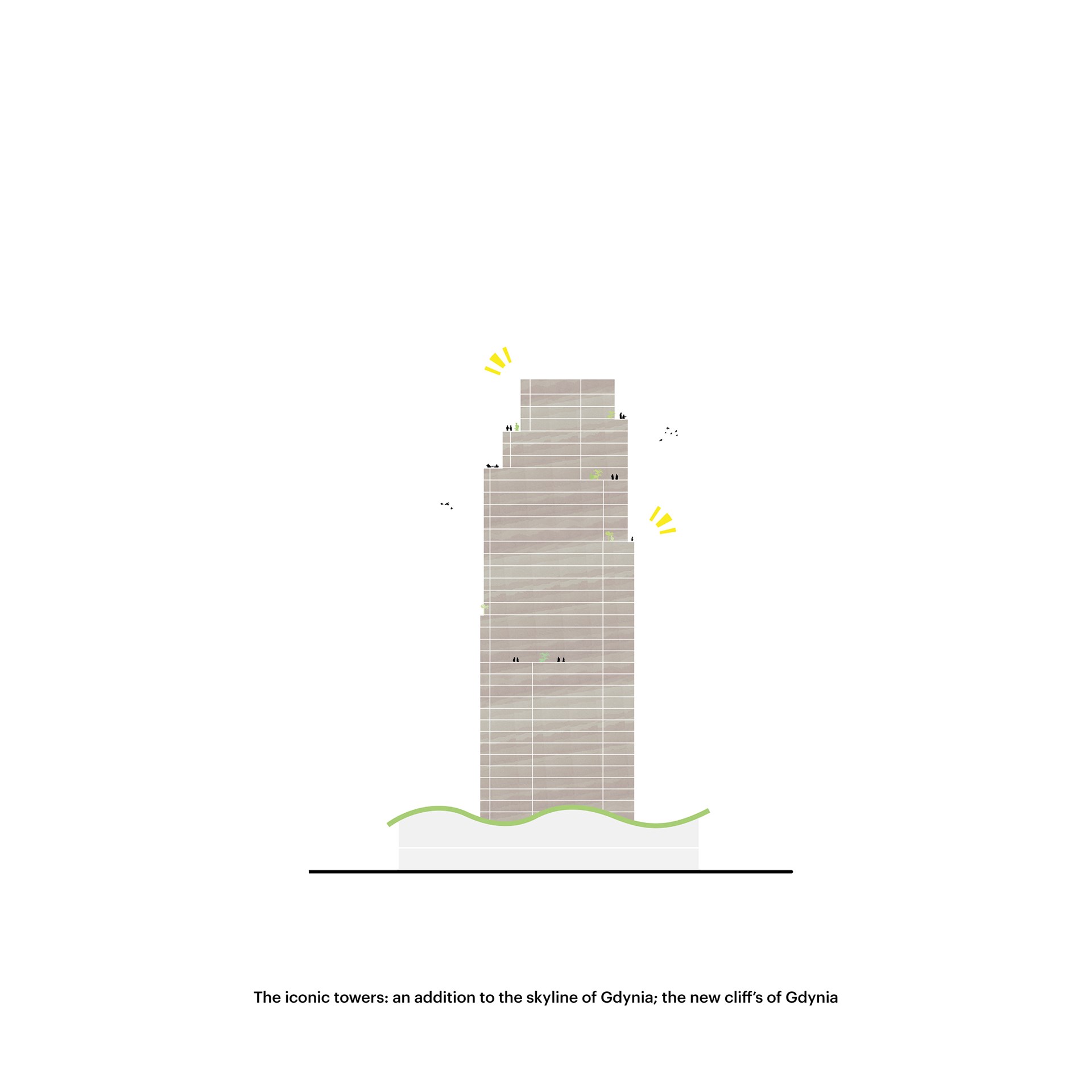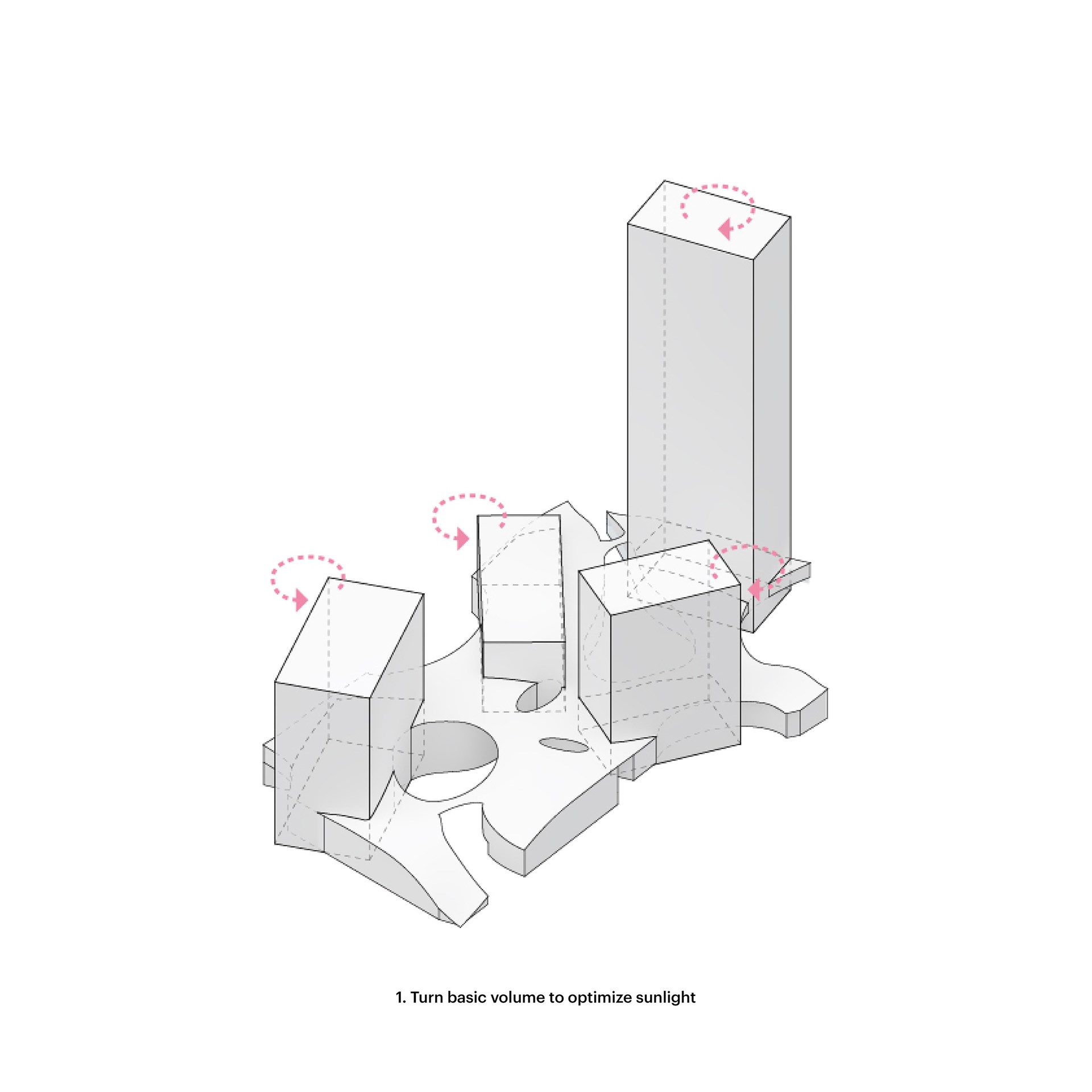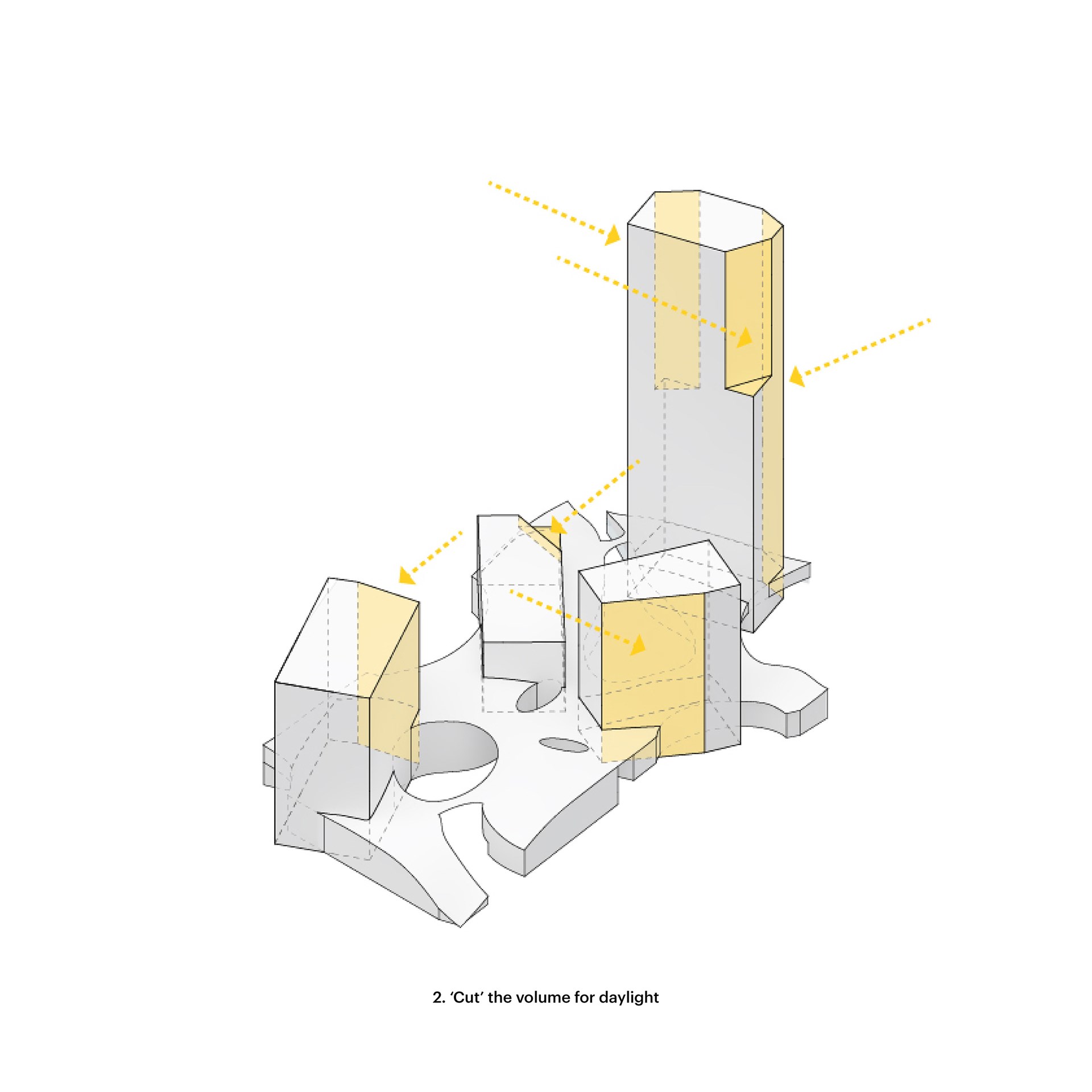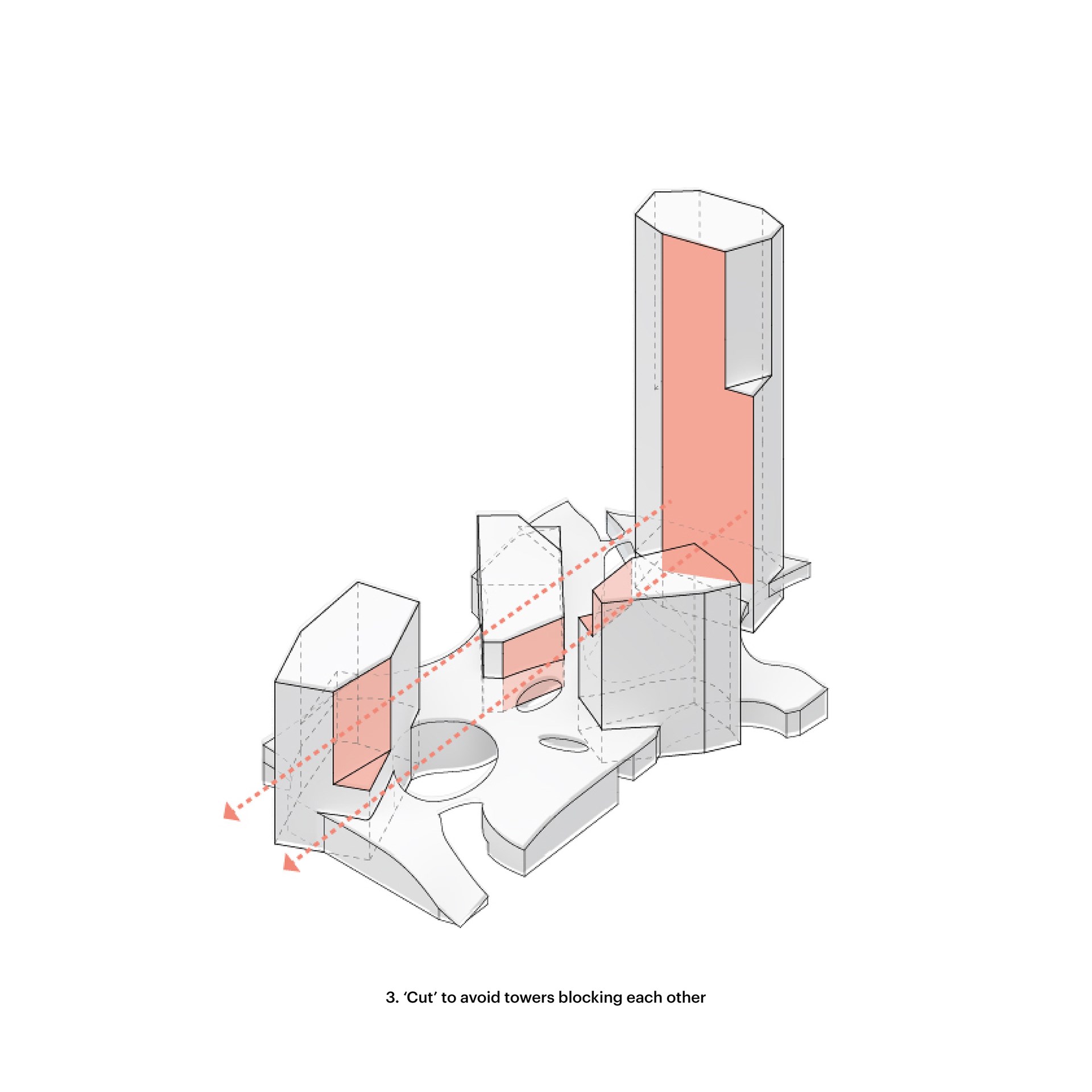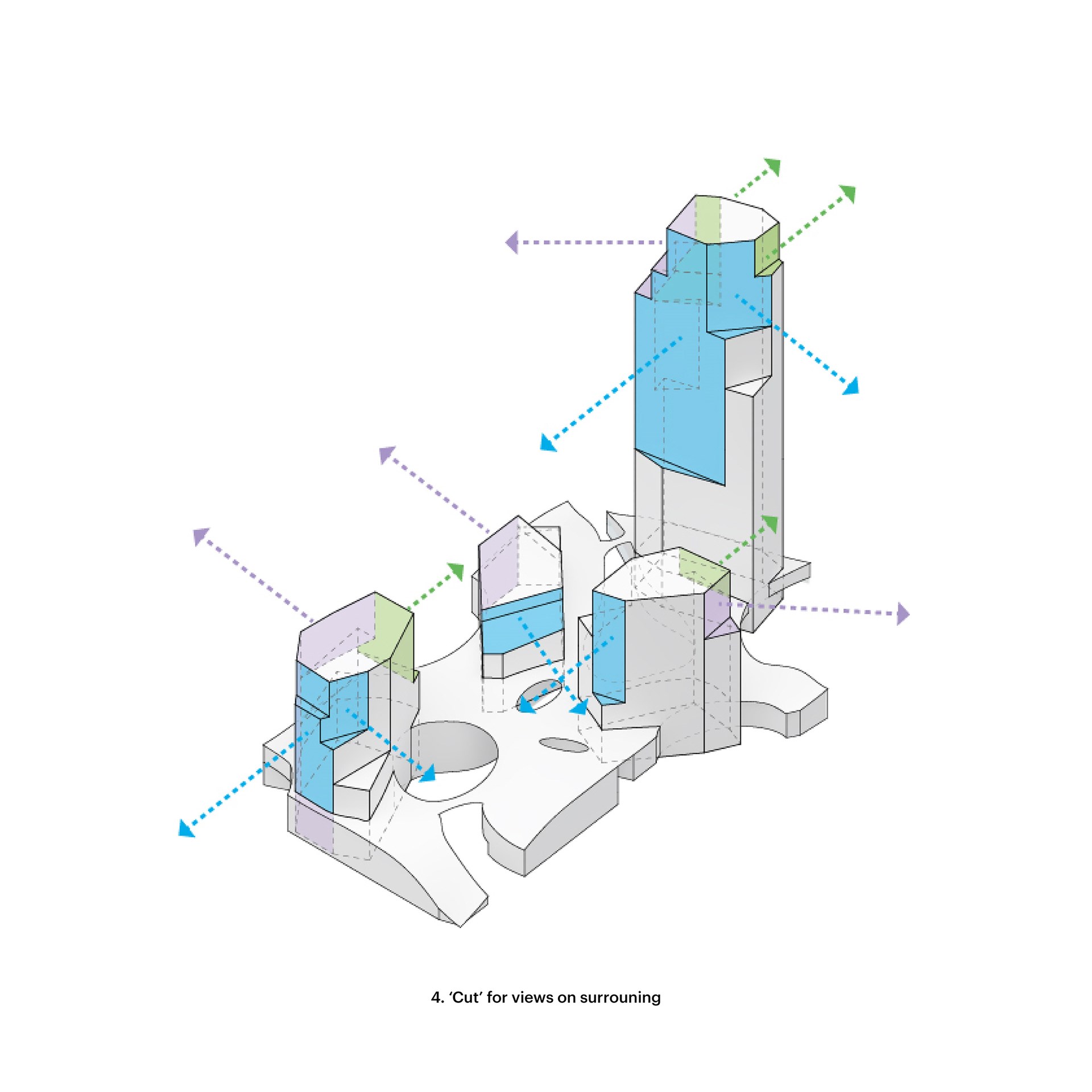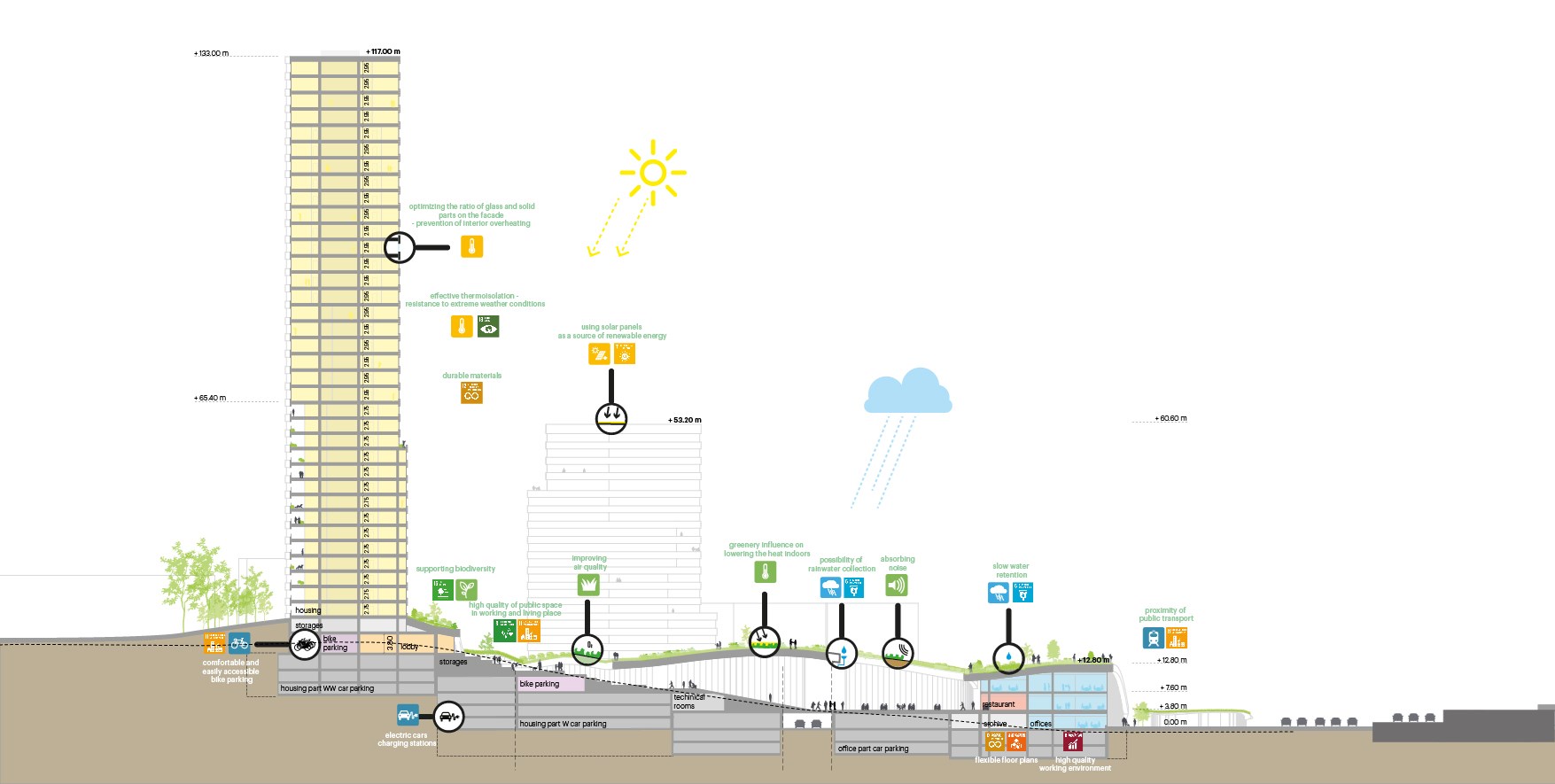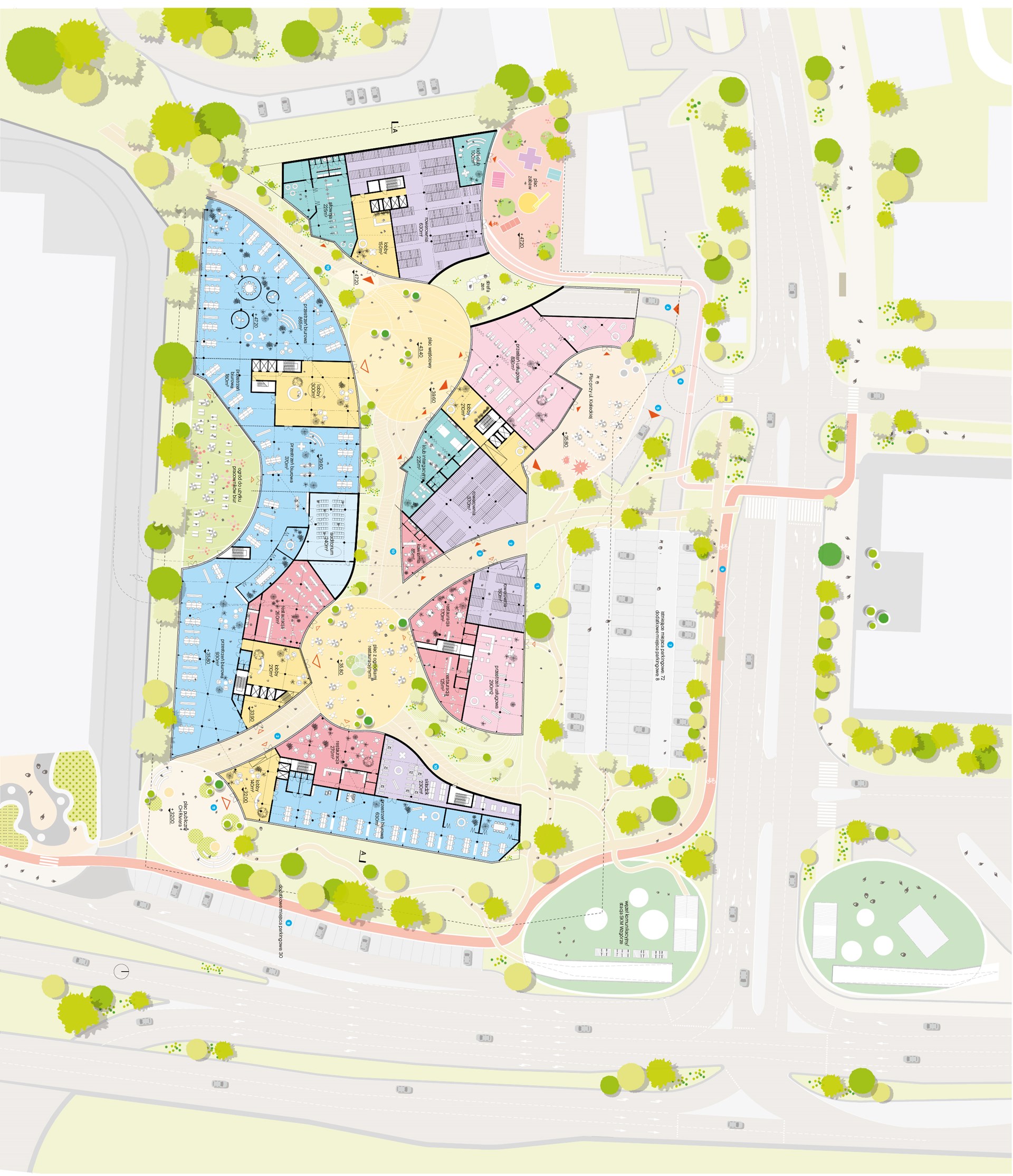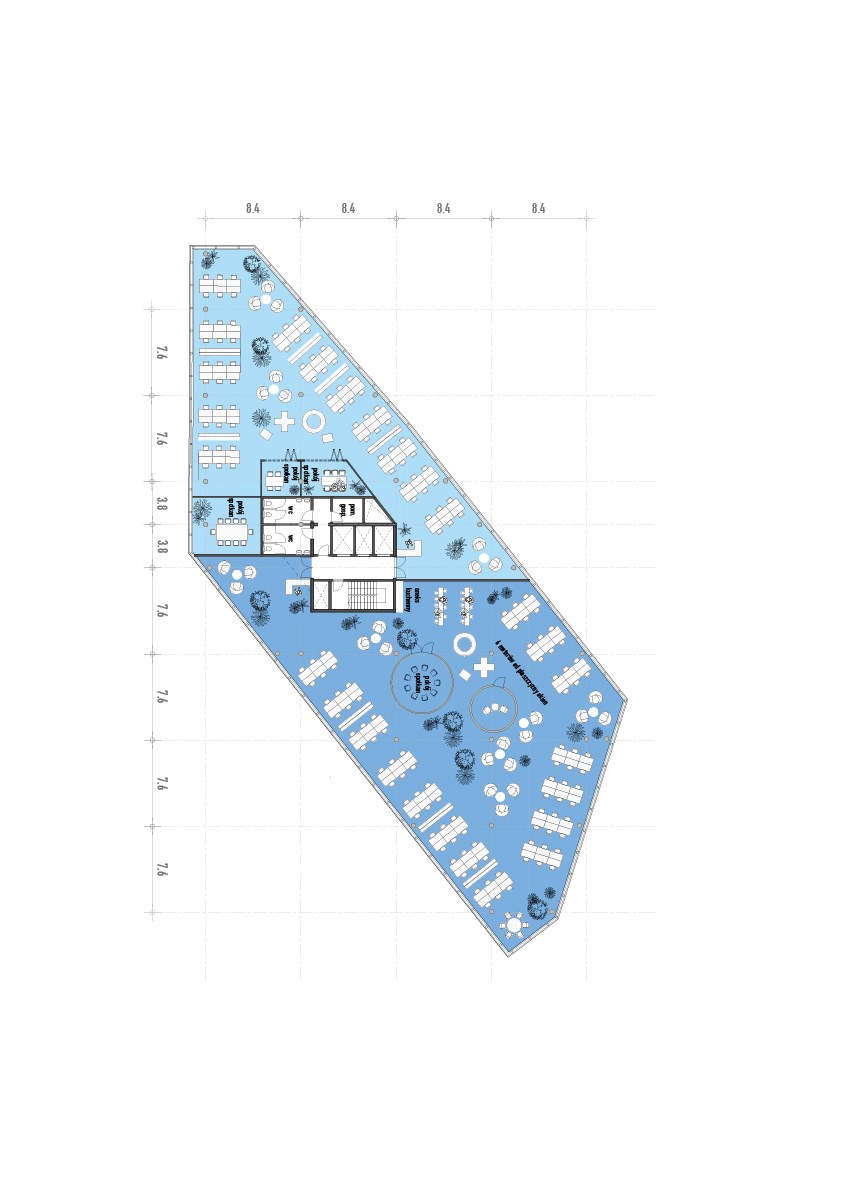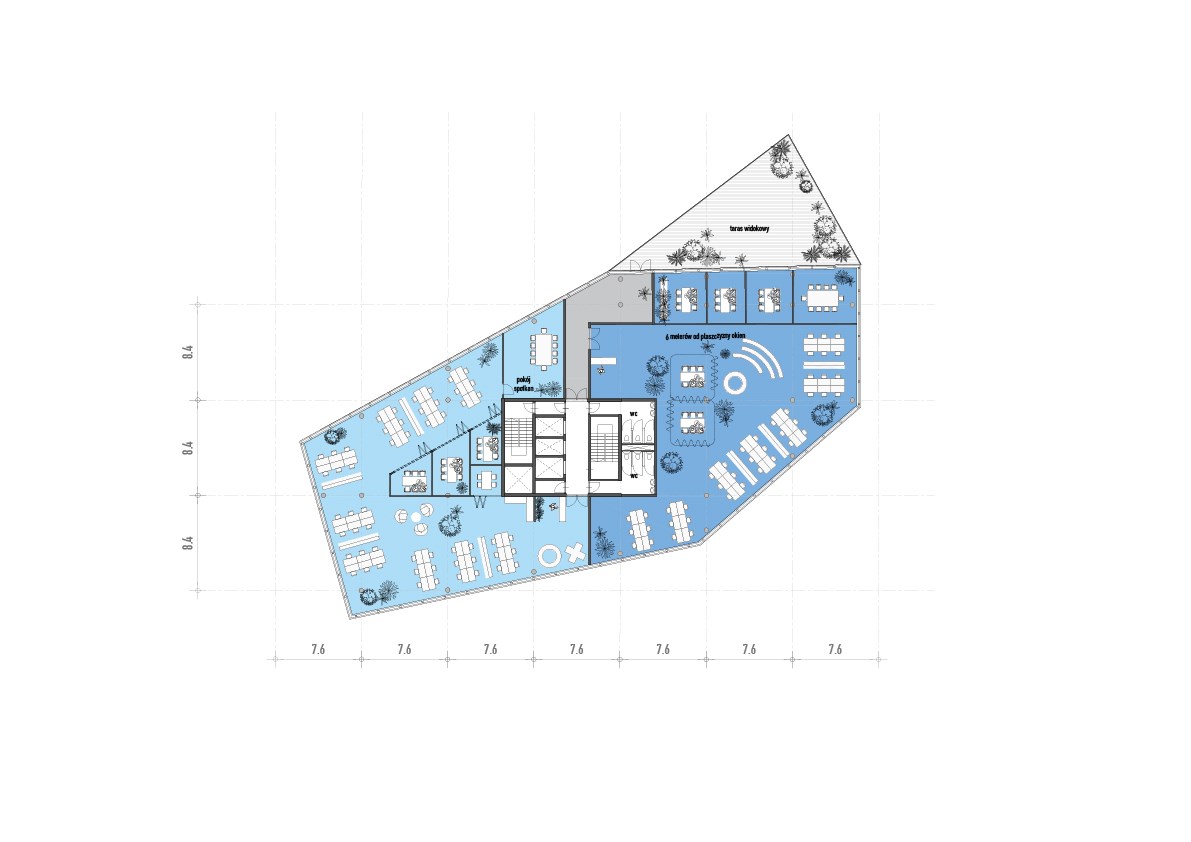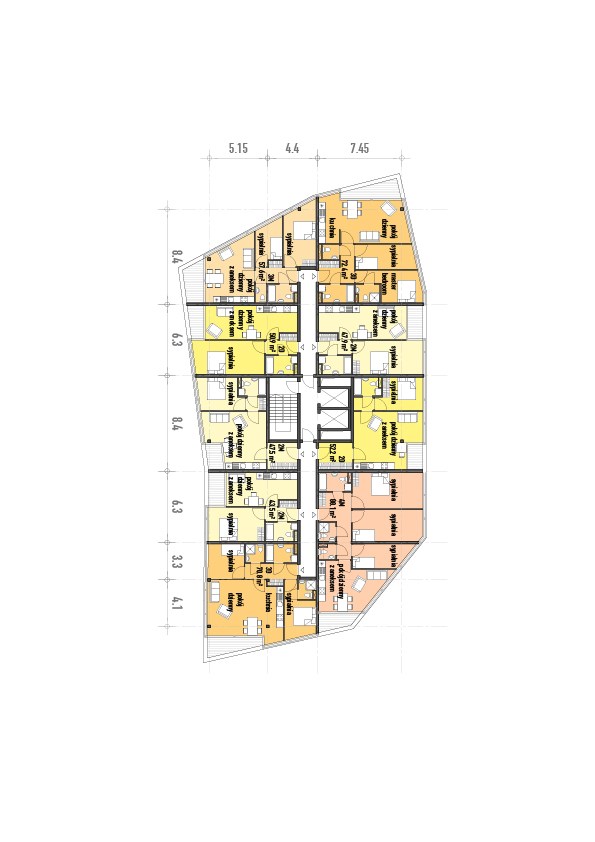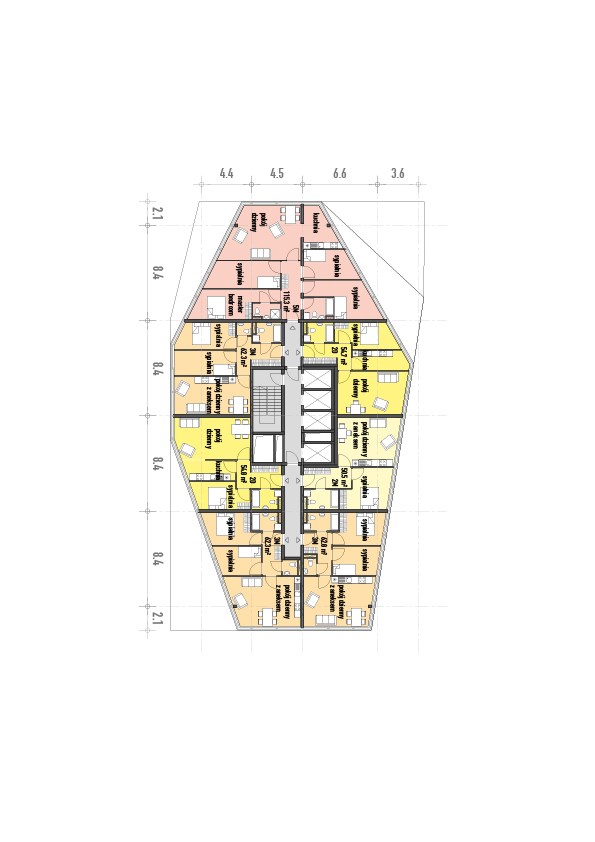 © all rights reserved