At MVRDV, we want to create a quality living environment for everyone. We want to challenge the people to choose for a more social, more liveable, more sustainable future. We push for the best possible sustainable features in all of our buildings and with that aim for a free, diverse, happy and communal space. Founding partner Winy Maas will elaborate on our vision for sustainable cities at the Pollutec trade fair in Lyon on October 13.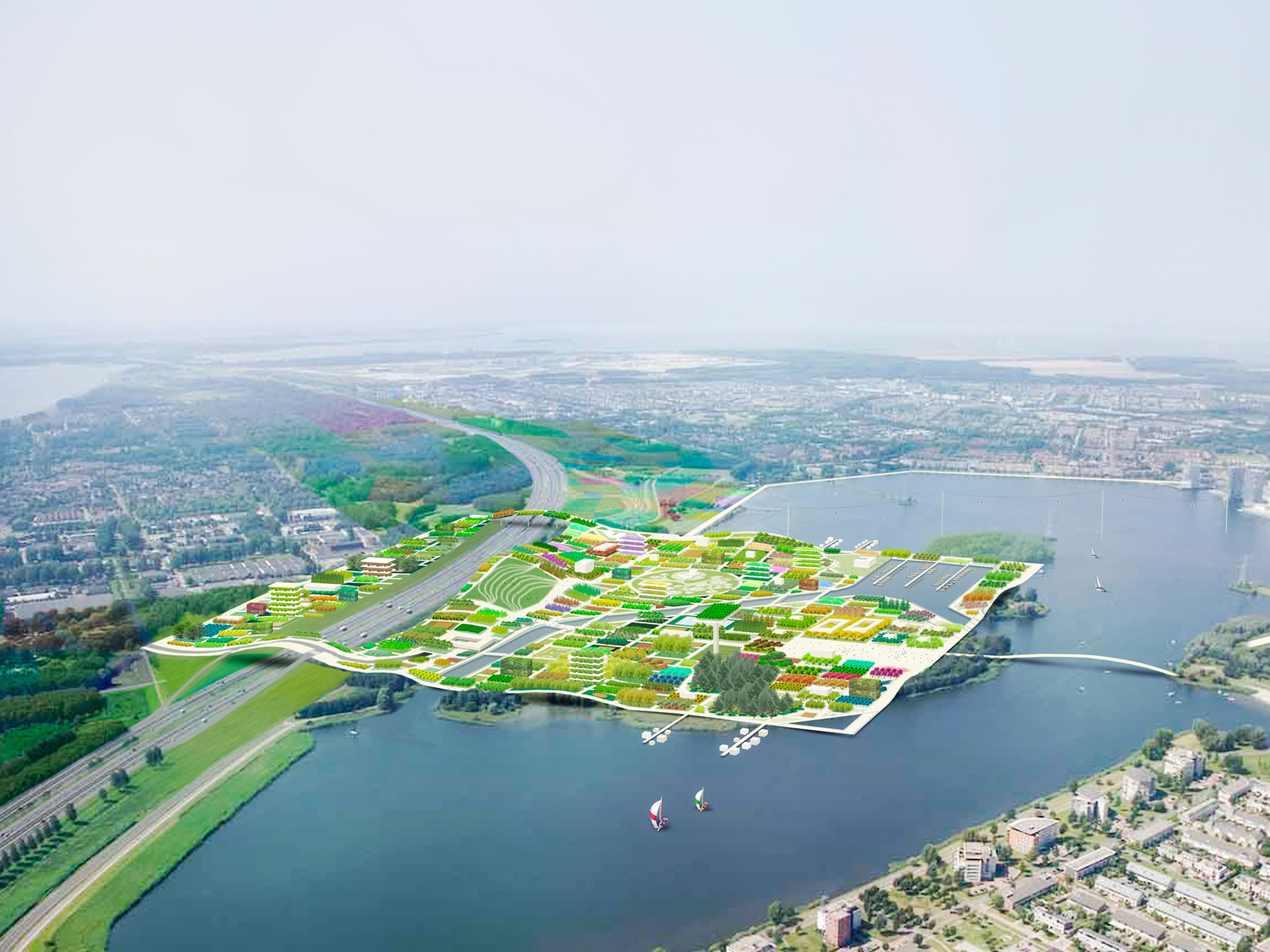 Founding Partner and Principal Architect Winy Maas, has received international acclaim for his broad range of urban planning and building projects, across all typologies and scales. These are often self-generated, innovative, experimental, and theoretical. Maas challenges colleagues, clients, as well as students and collaborators at TU Delft's The Why Factory – an internationally engaged think tank Maas established in 2008 – to challenge the boundaries of established standards to produce solutions that reimagine how we live, work, and play. Aside from his dedicated leadership role at MVRDV and professorship at TU Delft and elsewhere, Maas is widely published, actively engaged in the advancement of the design profession, and sits on numerous boards and juries, including the Spatial Quality Boards of Rotterdam, Eindhoven, and Barcelona.
During the trade fair, Winy Maas will participate in a workshop with Pieter de Gooier, ambassador of the Netherlands in France and Sabine Stuiver from Hydraloop. They will have an interactive panel discussion with the audience about sustainable cities.This workshop is an initiative of NBSO (Netherlands Business Support Office).
Date and time: October 13, 2021. 11:20 (CET).
Location: Pollutec Lyon Eurexpo, France.
More information about the event and how to register here.