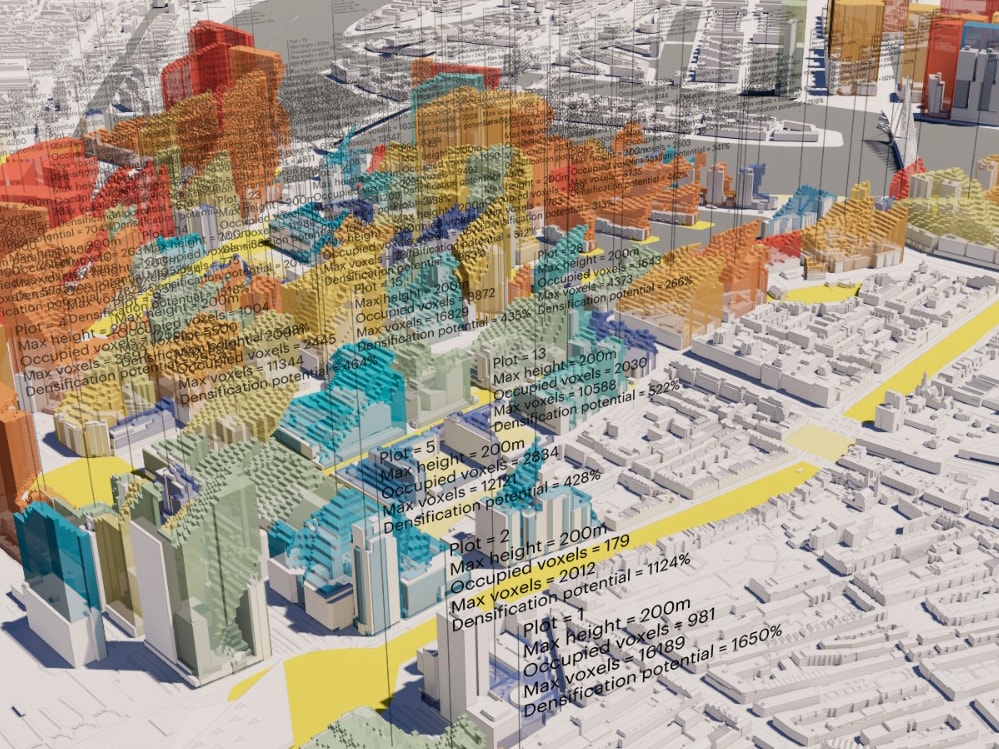 New Experimental Technologies
Hi! We are MVRDV NEXT. As a group of in-house specialists, we focus on the development and implementation of computational workflows and new technologies within MVRDV's practice. Through a combination of project integrated development and stand-alone research we provide design rationalization and workflows that speed up processes, save resources, and make projects more resilient to change. The implementation of innovative strategies towards sustainability and buildability are integral parts of our methodology. We apply our methodologies on large-scale strategic projects to explore a future that is diverse, equitable, data-driven and green. As MVRDV NEXT we engage regularly in academic workshops and lectures in order to share knowledge and gain new insights. If these points resonate with you get in touch next@mvrdv.com
Responsive Design & Form Rationalization
At the core MVRDV NEXT develops computational design workflows in pursuit of two ambitions: flexibility and precision.
The parametric modeling of complex relationships between design concepts, structural and programmatic requirements retains flexibility throughout the design process and thus expands the possibility space. In return evaluation, optimization and visualization algorithms help to choose from this expanded space, thus narrowing down the design space. MVRDV NEXT combines both of these computational design strategies to pick the best performing solution from a wide exploration of possibilities.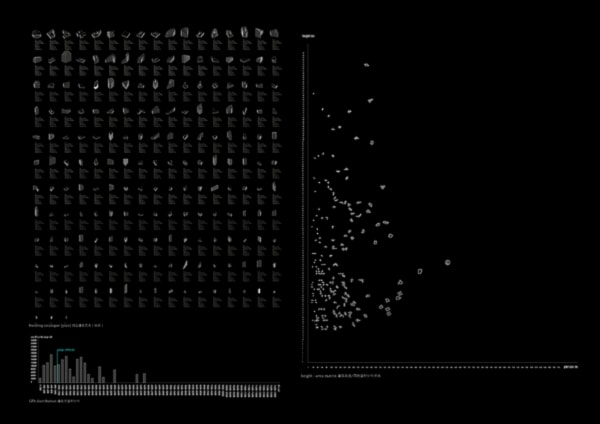 Environmental Simulation & Data Interfacing
A rapidly growing set of computational frameworks allow us to simulate and quantify the impact of a design proposal on its surroundings. Since these tools emerge from various disciplines and data standards differ across the globe, making those programs talk to each other is one of the core competencies of MVRDV NEXT.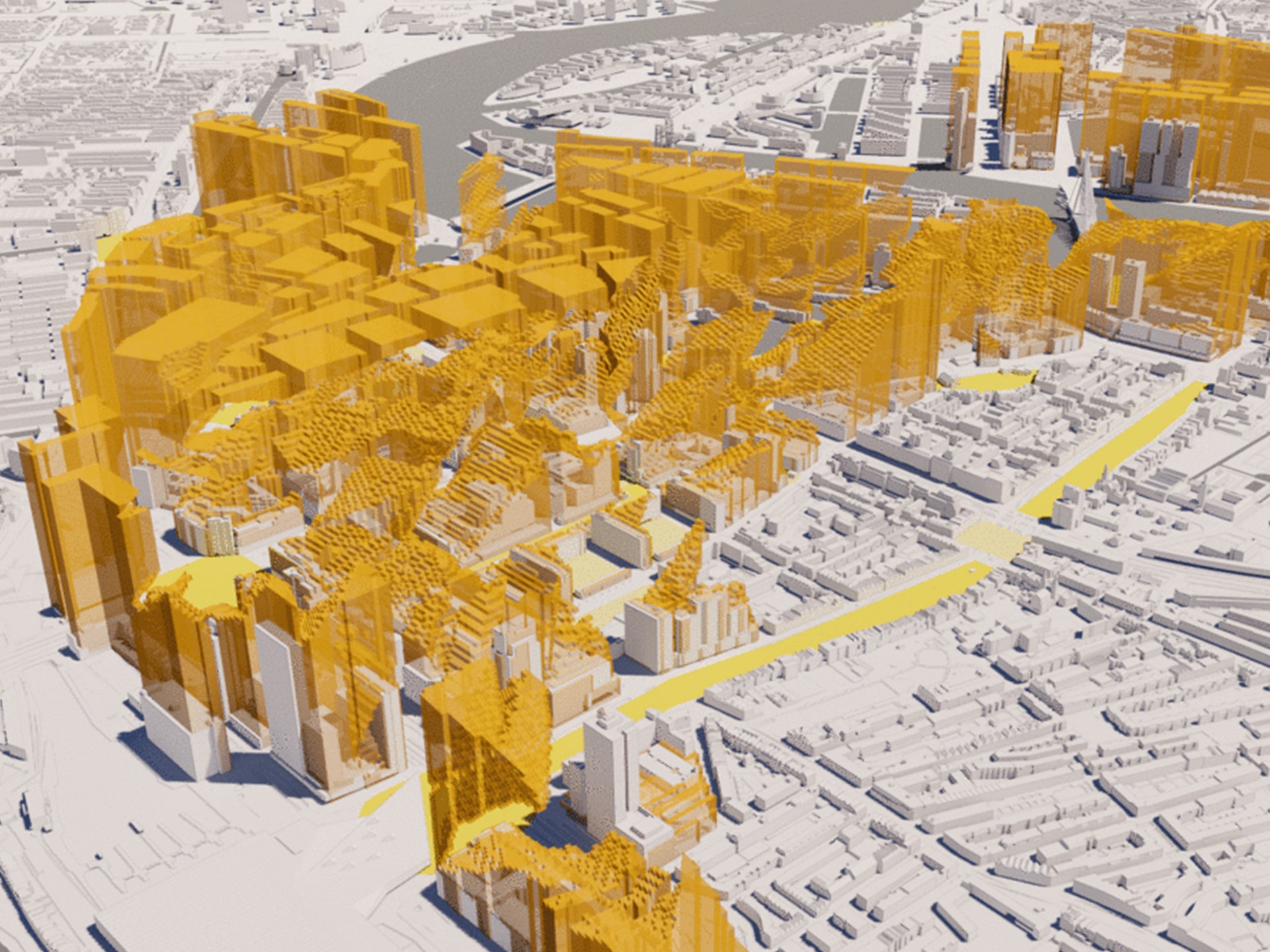 Mapping Datascapes & Stakeholder Interaction
Since the conception of Datascapes in 1998 the abstraction and quantification of space into data and data into space has been a predominant theme for MVRDV. An overwhelming amount of information on the internet and (public) geospatial databases has placed the topic at center stage. However data is by no means objective but rather needs to be filtered, interpreted and visualised. How can architecture visualise the underpinning data that surrounds us? How can the construction of virtual, information-rich models communicate design ambitions to a larger audience, including all direct and indirect stakeholders?
In a quest to enhance participation, MVRDV NEXT conceptualises and develops interactive, digital models at the intersection of public policy, environmental and economical conditions, architectural ambitions and the desires of future residents.
Tangible Prototyping & Experimentation
Mobile applications, digital services and an increasingly ubiquitous sensor networks; Particularly in cities our physical environment is enmeshed in technology. On the experimental side of MVRDV NEXT we constantly explore ways to enhance and challenge existing design processes. Sensors, 3D scanning and rapid prototyping, AR and VR in planning and construction, multimedia design narratives, the potential of machine-learning: new technologies will sooner or later impact the ways in which we plan and experience our environment. It is up to us to define what forms this could take. We consider the software that connects these elements as a design object in itself and thus the task of designing it as a core competence of architects.