At MVRDV, we want to design exemplary and outspoken projects. The visualization is an important part of that. Through visualization, we express the special parts of a project. Partner Jan Knikker is going to speak about the practice of imaging at the School in Real-Time event on November 11.
As Partner and Director of Strategy at MVRDV, Jan Knikker drives Business Development and Public Relations efforts, spearheading a large and dynamic studio that also includes the office's visualization capacity. He further leads the office's branding efforts, and MVRDV's expansion into new markets, by supporting the office's ambition to generate solutions to global challenges through a multifaceted approach to architecture and urbanism.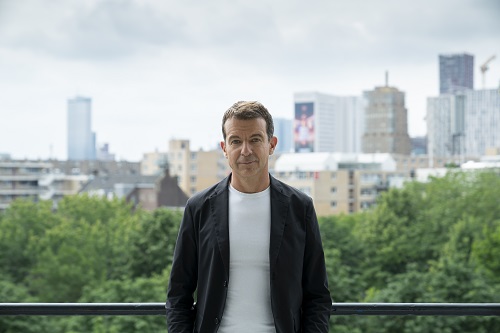 The School in Real-Time is a 24-hour performance and pedagogical experiment, set to explore online learning and working in architecture. Jan Knikker is going to talk about how to sell work through images together with Jesús Vassallo. You can attend this event online through a livestream. This event is hosted by the Aarhus School of Architecture.
Date and time: November 11, 2021 – 19:30 (CET).
Location: Arkitektskolen Aarhus and online.
Find more information about the event and how to attend here.