Public spaces are the lifeblood of successful cities, providing people with crucial services, enriching cultural experiences, and places to interact with the institutions that shape their lives. Christine Sohar, a Senior project leader in MVRDV's German studio, will speak about public spaces for climate neutral cities at the Science Forum Mobility for All on November 17.
Christine Sohar joined MVRDV in 2016 and has been a senior project leader since 2021. She studied architecture at the Delft University of Technology and at the Technical University of Graz, where she graduated with a Diplom Ingenieur degree (with honors).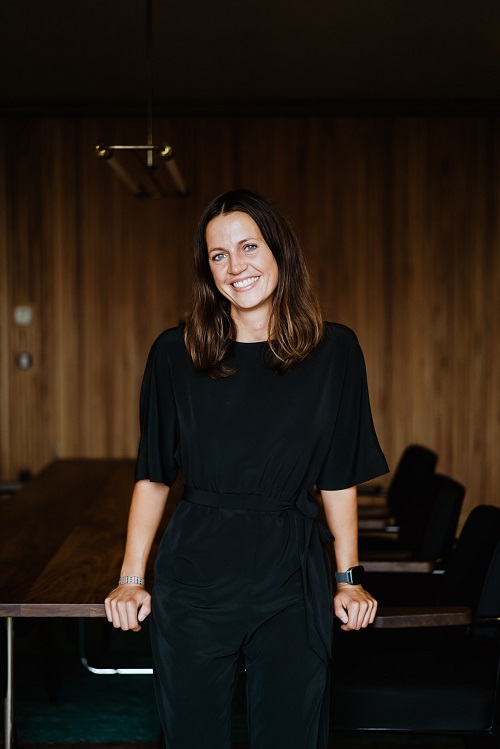 After her graduation, which focused on the topic of usage of public space in Hong Kong, she moved to China to join Büro Ole Scheeren, with a focus mainly on mixed-use and high-rise developments. At MVRDV, she has worked on the concept and design development of various projects, mainly in German speaking countries. She has been responsible for developing the The Milestone, a mixed-use office project in Esslingen, and is involved in MVRDV's projects in Mannheim, which includes the competition-winning design of Traumhaus, a diverse single-family housing quarter, the "Home" housing development, and the Traumhaus Spuren development.
The invites experts and people interested in the topic to the Mobility for All 2021 research forum. The "Mobility for All" research forum, organised by the Austrian government mobility and transport technologies department, focuses this year on the topic of public spaces for climate-neutral cities, serving as an information and discussion platform for innovative mobility projects. You can attend the event with a registration.
Date and time: November 17, 2021. 16:30 (CET).
Location: Austria Trend Hotal Savoyen, Vienna.
More information about the event and how to register here.